The ORF Vienna Radio Symphony Orchestra is celebrating its fiftieth birthday. The celebrations include a performance of the milestones of the past fifty years, the exhibition "Katharina Struber: Randomised RSO Wien", Ö1-Orchestra Day, and a birthday concert broadcast live by Ö1 and ORF III.
The Vienna RSO gave its debut concert on September 19, 1969 in the large studio hall—today, it is celebrating its fiftieth birthday. What fifty years of Vienna RSO means is works played by 168 Austrian composers, the first education concert in 1972, tours through 28 countries, 257 world premieres, 1,850 different concert programs, concerts in 40 Austrian locations, and 7 principle conductors. In the birthday season, Marin Alsop will take over as the eighth principle conductor, and at the same time, as the first woman to lead the orchestra.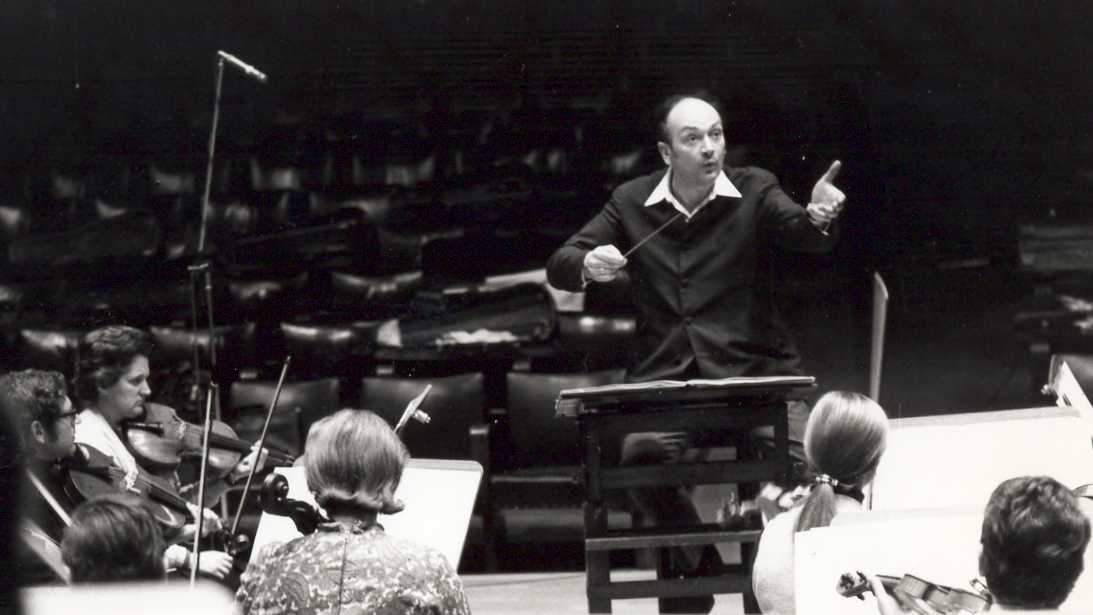 Milan Horvat, 1st principal conductor Vienna RSO 1969-1975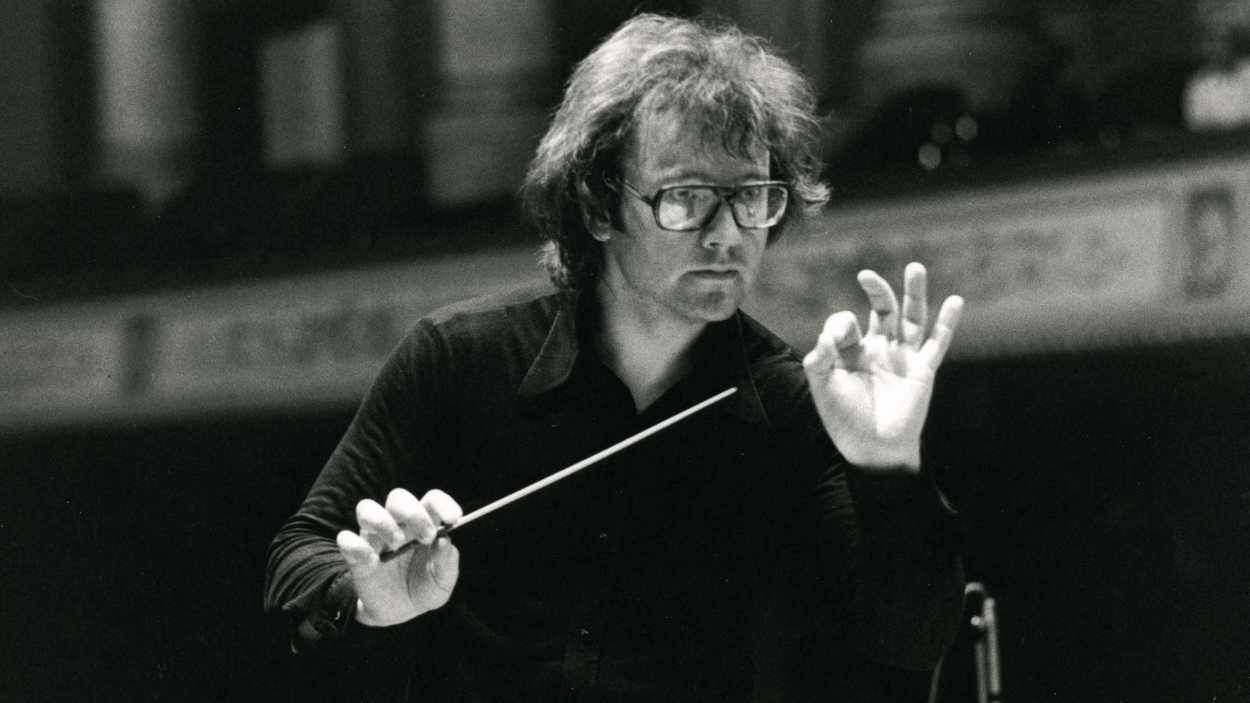 Leif Segerstam, 2nd principal conductor Vienna RSO 1975-1982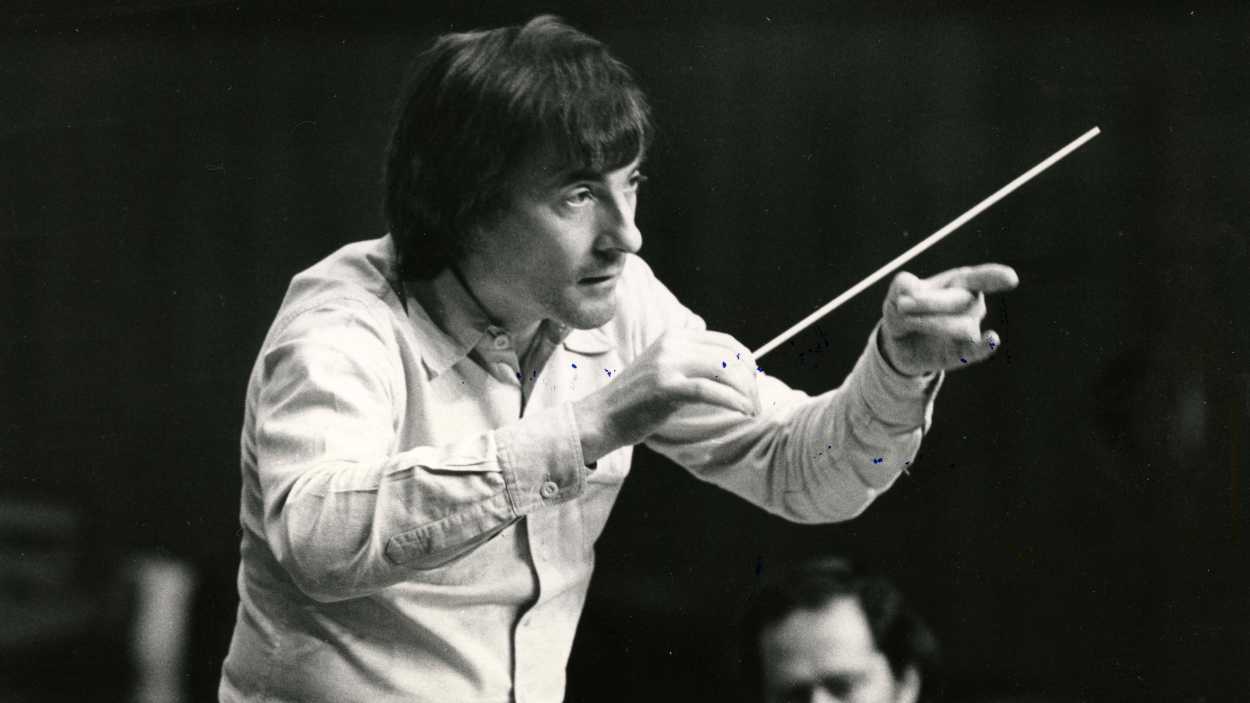 Lothar Zagrosek, 3rd principal conductor Vienna RSO 1982-1987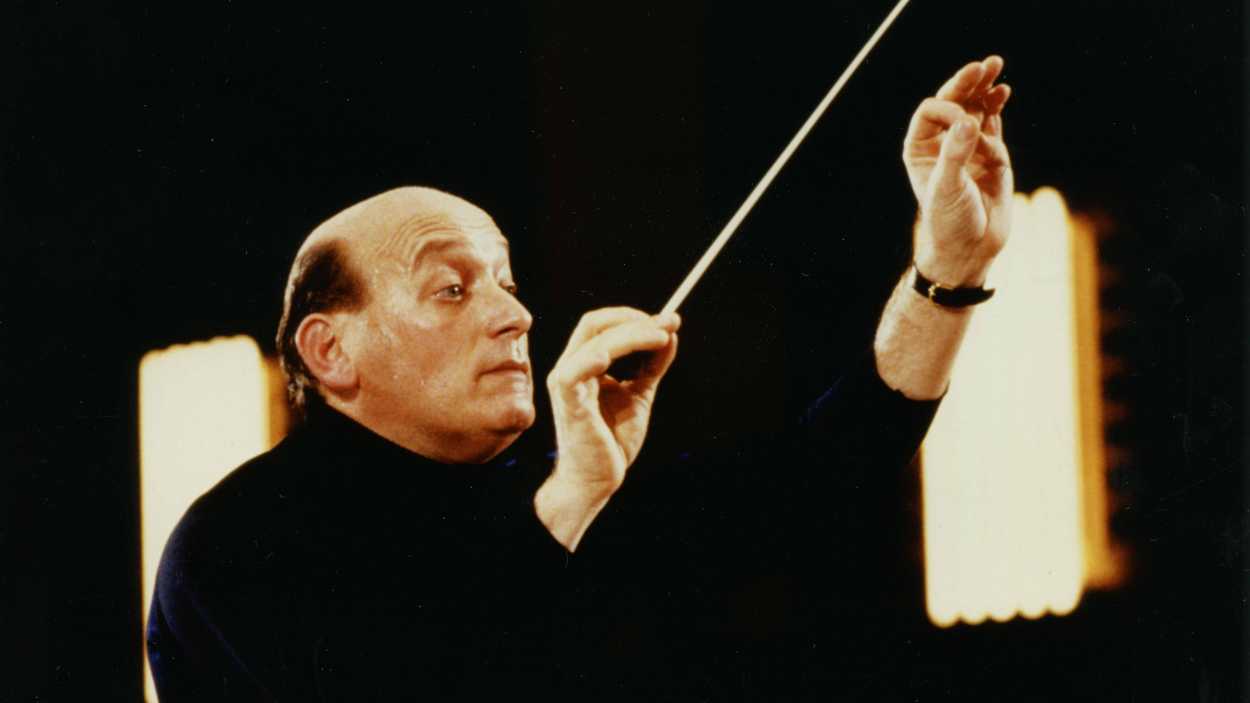 Pinchas Steinberg, 4th principal conductor Vienna RSO 1989-1996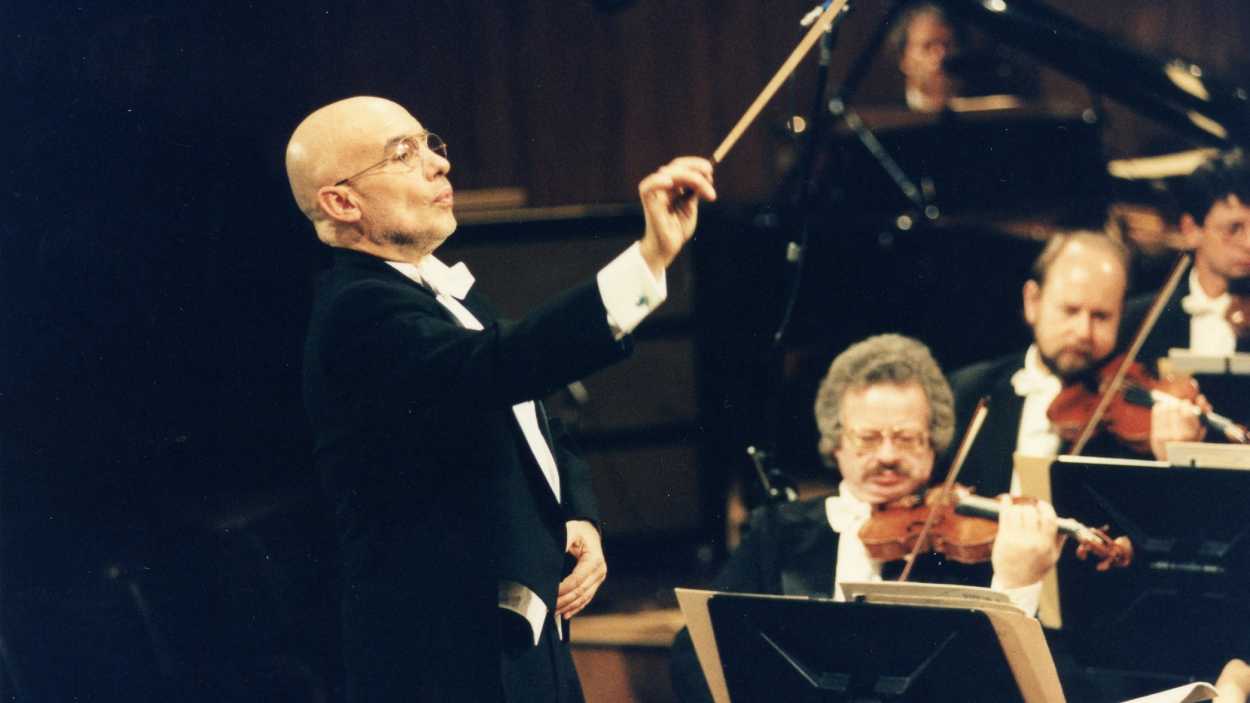 Dennis Russell Davies, 5th principal conductor Vienna RSO 1996-2002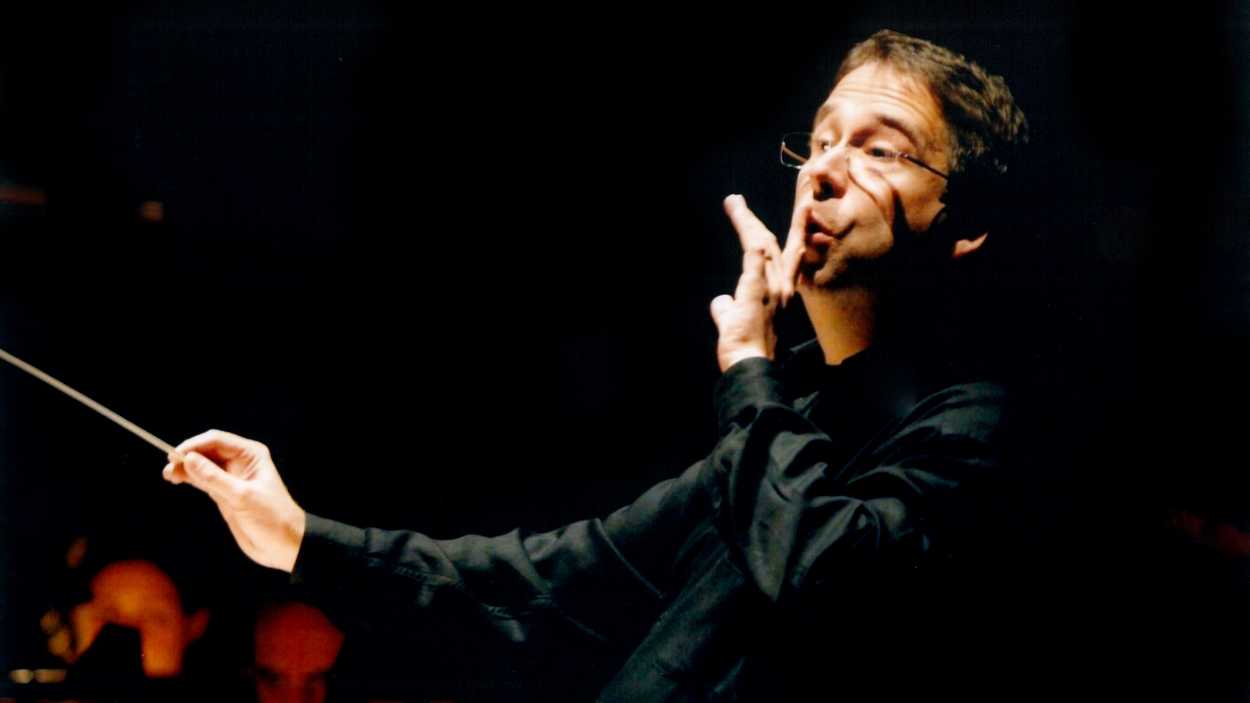 Bertrand de Billy, 6th principal conductor Vienna RSO 2002-2010
Cornelius Meister, 7th principal conductor Vienna RSO 2010-2018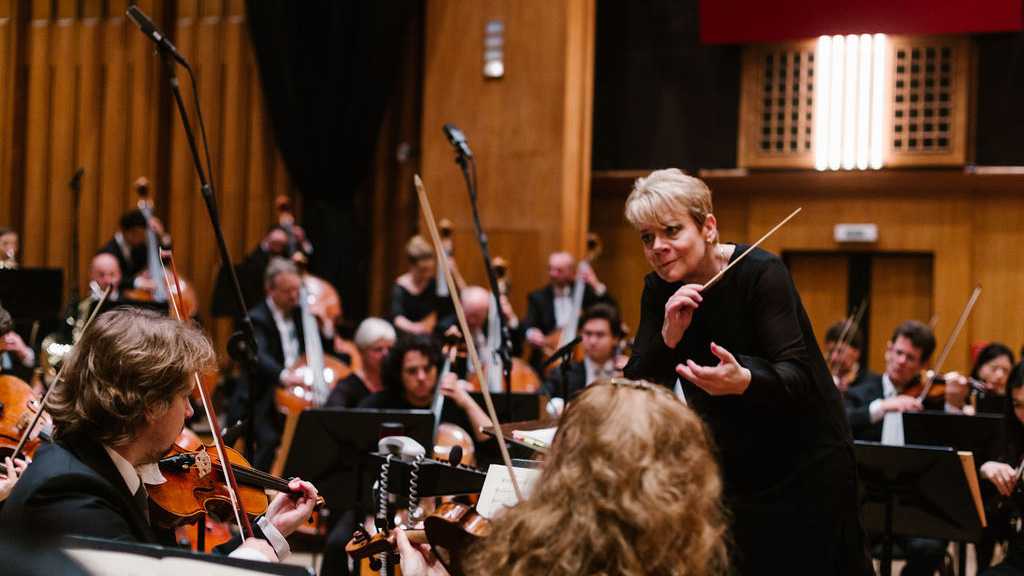 Marin Alsop, 8th principal conductor Vienna RSO since September 2019
Eighty-five concerts are on the program for the birthday season—among them, eleven world premieres and seven Austrian premieres, as well as five opera productions. Classics of the modern era will be played, pieces that the Vienna RSO has performed over the past fifty years—such as Paul Hindesmith's "Sancta Susanna," H.K. Grubers "Frankenstein!!," and "Prosperos Beschwörungen" by Egon Wellesz—as well as rarities and compositions commissioned to Lera Auerbach, Gerhard E. Winkler, and Peter Ablinger.
Birthday concert
And there will also be a birthday concert, which the Vienna RSO will play in "its home hall," the RadioKulturhaus' large studio hall. Works by Cerha and Schumann will be performed under the musical direction of Marin Alsop, live broadcasting by Ö1 and ORF III will begin at 7:30 p.m.
Image Film Vienna RSO
Photo Credits: Lera Auerbach (c) Lera Auerbach | Marin Alsop (c) Adriane White | Christoph Becher (c) Stefan Joham | Friedrich Cerha (c) Kurier/Juerg Christandl | Dennis Russell Davies (c) Benno Hunziker | Cornelius Meister (c) Marco Borggreve | Ingo Metzmacher (c) Ingo Metzmacher
Ö1: Vienna RSO focus in September
Fifty years Vienna RSO can also be expressed as fifty years of orchestra music on public radio. There's an especially close connection with Ö1, where more than 3,000 minutes of broadcasted concert and opera transmission can be heard per year, which are then available to listeners online for the next seven days. For the orchestra's fiftieth, Ö1 will present an RSO focus with numerous shows in September: Ursula Strubinsky has put together four "Apropos Klassik" shows on the four Saturdays in September, at 3:05 p.m.; and Eva Teimel and Rainer Elstner will present musicians via short portraits on "Des Cis" from Monday to Friday at 11:30 a.m. Find all portraets: oe1.orf.at/rsoportraets
The Ö1 Orchestra Day
The climax will be the Ö1 Orchestra Day on September 28 with an "Ö1 Klassik-Treffpunkt" in which the entire Vienna RSO will play live in the large studio—for instance, Richard Dünser's "The Waste Land." The piece will be conducted by Christian Muthspiel, composer of the new Ö1 signature tunes. The Vienna RSO recorded the majority of these signature tunes together with Muthspiel a year and a half ago; on Ö1 Orchestra Day, they will play a selection live in the large studio. In addition, one of the RSO ensembles will introduce itself musically, "Supercussion Vienna," comprising the orchestra's percussion group. And Albert Hosp welcomes for a talk: four musicians from the Vienna RSO, Christian Muthspiel, as well as the orchestra director Christoph Becher. Prior to that, a portrait of the new principle conductor Marin Alsop will be broadcast as part of the series "Hörbilder" (9.05 a.m.), and the afternoon will continue with "Le week-end" (1 p.m.), "Apropos Klassik" (3:05 p.m.), "Diagonal" (5:05 p.m.), and a live broadcast of Dvořák's "Rusalka" (7 p.m.) from Theater an der Wien. Finally, on "Ö1 Jazznacht" (11:30 p.m.), members of the orchestra speak about the jazzy side of the RSO. The detailed program of the Ö1 Orchestra Day can be found here: https://oe1.orf.at/orchestertag.
The Exhibition "Katharina Struber: Randomised RSO Wien"
"Mi. 7. Nov. 2012 ORF Radio-Symphonieorchester Wien", a 540 x 240 cm triptych by the Austrian artist Katharina Struber, will be exhibited in the ORF (Austrian Broadcasting Corporation) broadcasting studio beginning September 18, 2019, in celebration of the ORF Radio Symphony Orchestra Vienna's fiftieth anniversary. The RSO Vienna is at the center of the monumental image. Katharina Struber videotaped a rehearsal by the orchestra on November 7, 2012 and created a photographic tableau from thousands of video stills in which the orchestra as a collective and the diverse communication processes between the musicians shape the picture. In this way, movement, time, and interaction can be seen simultaneously in the two-dimensional image space.
The day that Katharina Struber filmed the RSO Vienna, they were rehearsing American avant-garde composer John Cage's "Quartets I-VIII". In Cage's work, too, the connection between the autonomy of the individual and the effectiveness of the whole is a defining theme. With the help of chance operations, he attempted to free artistic decisions from the influence of personal taste, and thereby embark upon uncharted musical territory. This is what Katharina Struber has captured. "Randomised Mi. 7. Nov. 2012 ORF Radio-Symphonieorchester Wien" are sixty-four randomly chosen excerpts. These multiples, measuring 29 x 29 cm, are parts of the larger whole; by purchasing them, you are giving yourself, and also the ORF Vienna Radio Symphony Orchestra a gift for its fiftieth birthday. The net proceeds from the sale of the multiples goes to the acquisition of Katharina Struber's triptych "Mi. 7. Nov. 2012 ORF Radio-Symphonieorchester Wien" as a birthday present, and to support the Vienna RSO's artistic activities.
From September 19, 2019 until the end of January 2020, the exhibition "Katharina Struber: Randomised RSO Wien" will be shown in the foyer of the ORF Funkhaus. The sixty-four multiples and the conditions for their purchase are available from September 19: https://rso.orf.at/randomised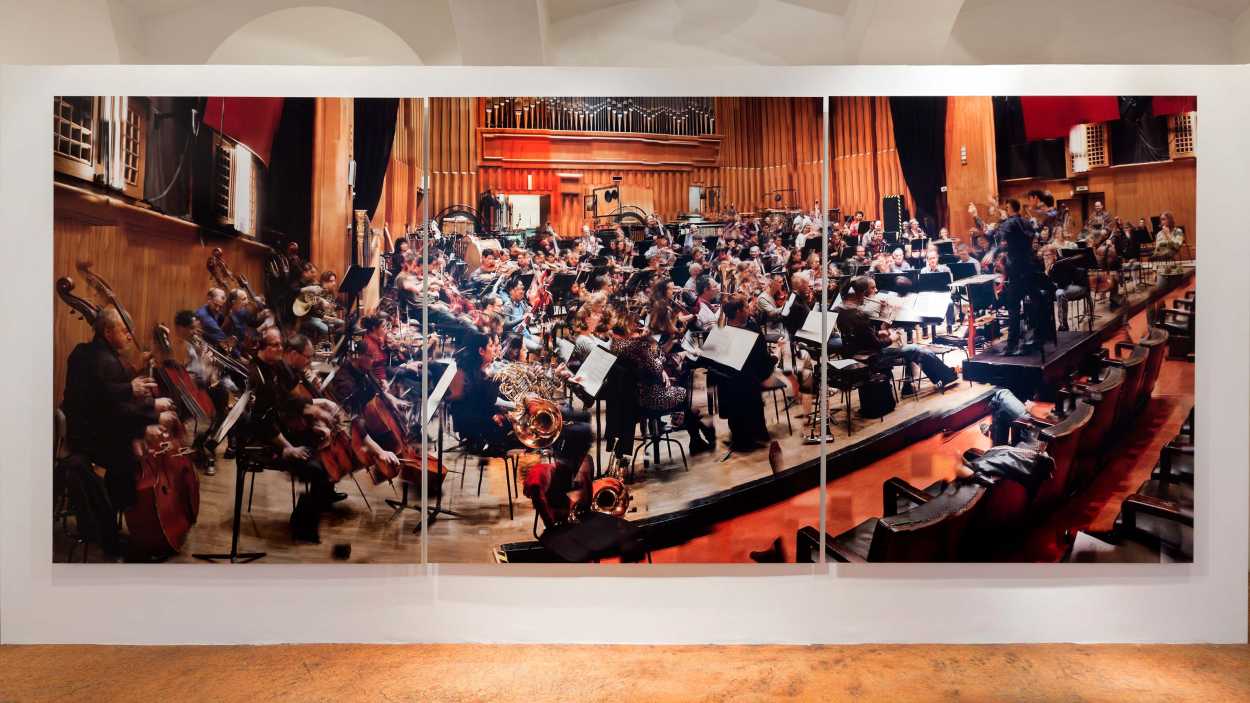 Katharina Struber "Mi. 7. Nov. 2012 ORF Radio-Symphonieorchester Wien"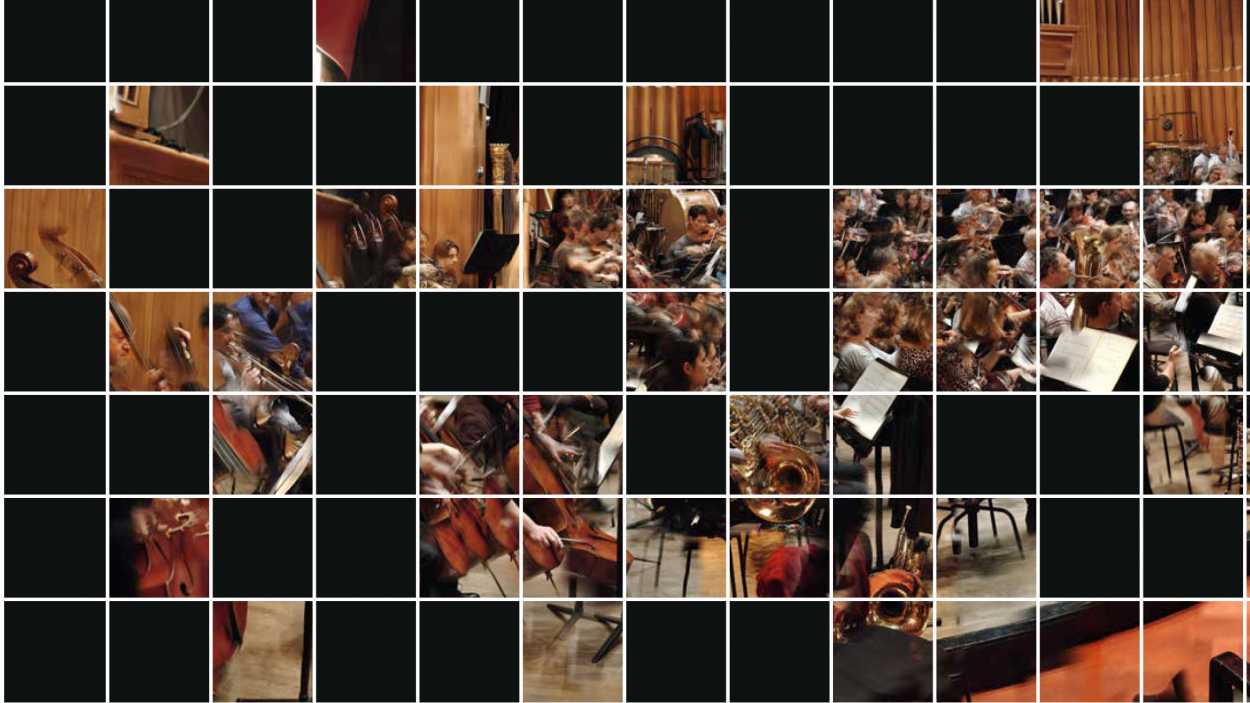 Excerpt from Katharina Struber "Randomised Mi. 7. Nov. 2012 ORF Radio-Symphonieorchester Wien"
Film retrospective in the Stadtkino cinema
In cooperation with the Stadtkino cinema, on November 9th and 10th, the Stadkino cinema will show three films in which the Vienna RSO and the broadcast studios play a central role: "Kater," "Die Geträumten," and "Shut Up and Play the Piano." In Händl Klaus's impressive love story "Kater," (November 10, 2019, 12 noon) the idyllic cooperation of hornist Stefan and orchestra manager Andreas is derailed by a nearly random act of violence. In "Die Geträumten" by Ruth Beckermann, starring Laurence Rupp and Anja Plaschg, the unmistakable premises of Studio 3 in the Viennese broadcasting center become the location for an unusual literary play (November 10, 2019, 5 p.m.). And finally, "Shut Up and Play the Piano" by Philipp Jedicke, showcasing the musician and composer Chilly Gonzalez, an entertainer who has oscillated between pop, rap, jazz, and classic for two decades. Gonzalez has maintained a long relationship to Vienna and gave a legendary concert with the Vienna RSO (under Cornelius Meister) in the large studio (November 9, 2019, 9 p.m.).