Marin Alsop is an inspiring and powerful voice in the international music scene, a Music Director of vision and distinction who passionately believes that "music has the power to change lives". She is recognised across the world for her innovative approach to programming and for her deep commitment to education and to the development of audiences of all ages.
Her success as Music Director of the Baltimore Symphony Orchestra since 2007 has been recognised by two extensions in her tenure, now confirmed until 2021. As part of her leadership, Alsop has led the orchestra on their first European tour to the BBC Proms and Edinburgh International Festival and created several bold initiatives: OrchKids for the city's most deprived young people, and the BSO Academy and Rusty Musicians for adult amateur musicians. Alsop became Principal Conductor and Music Director of the São Paulo Symphony Orchestra in 2012, where she has led highly creative programming and outreach activities, and international tours to China, Hong Kong, and three to Europe including the UK, Lucerne, Amsterdam, Berlin, Paris, Salzburg and Vienna; her contract continues to the end of 2019, when she becomes Conductor of Honour.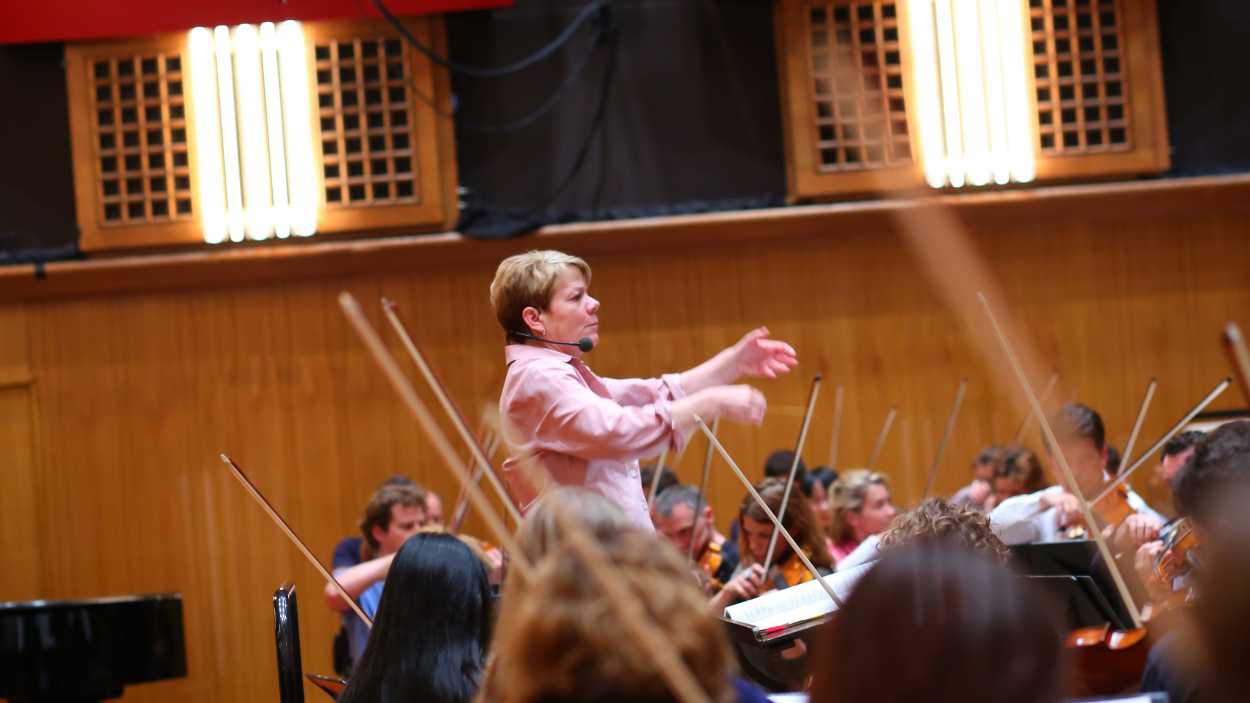 Marin Alsop conducting the Vienna RSO in April 2014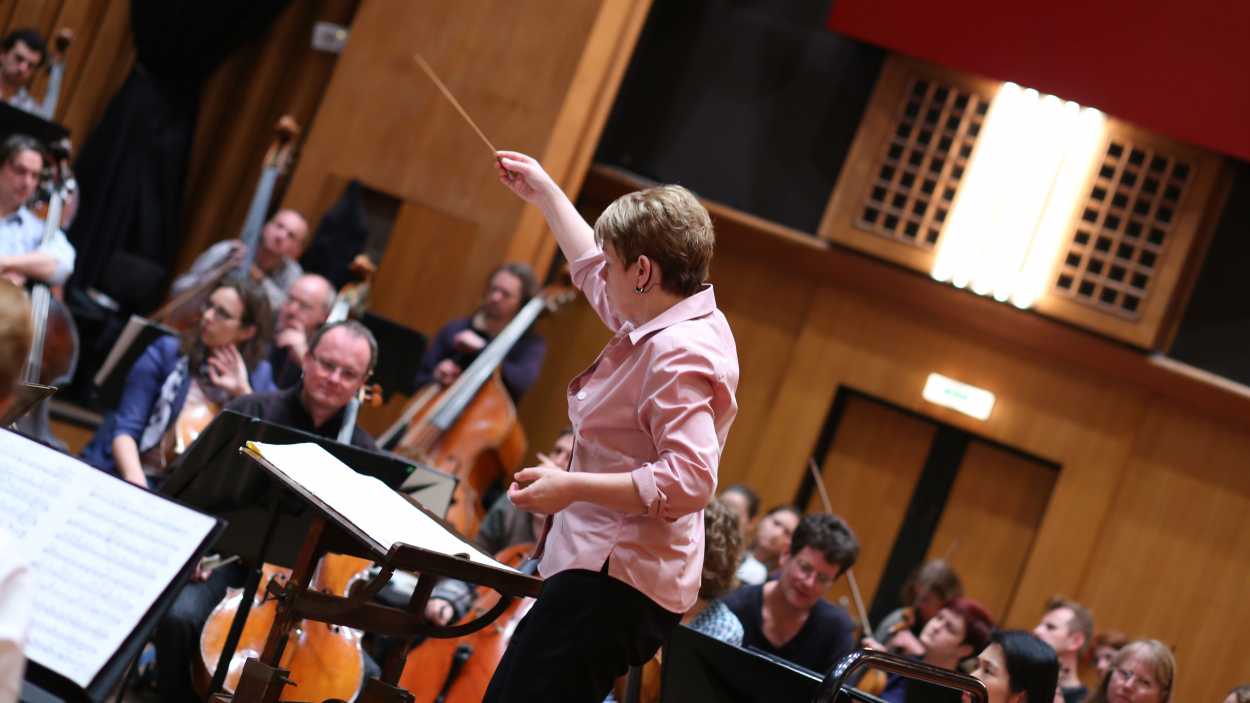 Marin Alsop conducting the Vienna RSO in April 2014
The 2019/20 season marks the start of Alsop's tenure as Chief Conductor of the ORF Vienna Radio Symphony Orchestra and their first season together opens and closes with celebrations: first of women, with a new commission from Lera Auerbach, music by Klara Iannotta and Agata Zubel, and a record number of female conductors during the season, and ending with a tour of Austria's Bundesländer to celebrate the orchestra's 50th anniversary. Over the course of the Beethoven 2020 anniversary, Marin Alsop leads a worldwide project, "All together: A Global Ode to Joy" in association with Carnegie Hall, with performances centred around Beethoven's ninth symphony with nine orchestras on five continents, including at London's Southbank Centre where she is Artist in Residence.
Marin Alsop continues to conduct the world's major orchestras, with recent and forthcoming European highlights including the Royal Concertgebouw Orchestra, Gewandhausorchester Leipzig, Filarmonica della Scala, Budapest Festival Orchestra and long-standing relationships with the London Symphony and London Philharmonic orchestras and at the BBC Proms, where in 2013, she made history as the first female conductor of the Last Night of the Proms. In the US, Alsop regularly conducts the Philadelphia, Cleveland and Chicago Symphony orchestras, including at their summer residencies at Saratoga, Blossom and Ravinia. Further highlights of the 2019/20 season include the return visits to the Orchestre de Paris, Danish National Symphony Orchestra, the MITO Festival and an historic return to the Pacific Music Festival in Sapporo, which she first visited with the festival's founder Leonard Bernstein 30 years ago.
Her extensive discography has led to multiple Gramophone awards and includes highly praised Naxos cycles of Brahms, Dvořák, Prokofiev, alongside further recordings for Decca Classics, Harmonia Mundi and Sony Classical. She is dedicated to new music, demonstrated in her 25-year tenure as Music Director of California's Cabrillo Festival of Contemporary Music.
In 2019 Alsop was awarded the prestigious Crystal Award from the World Economic Forum and is the only conductor to receive the prestigious MacArthur Fellowship. Amongst many awards and academic positions, she is an Honorary Member of the Royal Academy of Music and Royal Philharmonic Society, and was recently appointed Director of Graduate Conducting at the Johns Hopkins Peabody Institute. She attended the Juilliard School and Yale University, who awarded her an Honorary Doctorate in 2017. Her conducting career was launched in 1989, when she was awarded the Koussevitzky Conducting Prize from the Tanglewood Music Center and began studying with her most important mentor, Leonard Bernstein.