If the year 2021 would not have started like the year 2020 had ended - with the world dominated by the pandemic - the world economic forum in David would have been opened with a stunning concert. But now, nothing is anymore and it will be a wholly different forum. No opening concert, but an opening film that leads us round the world. The vienna RSO has an important part in it.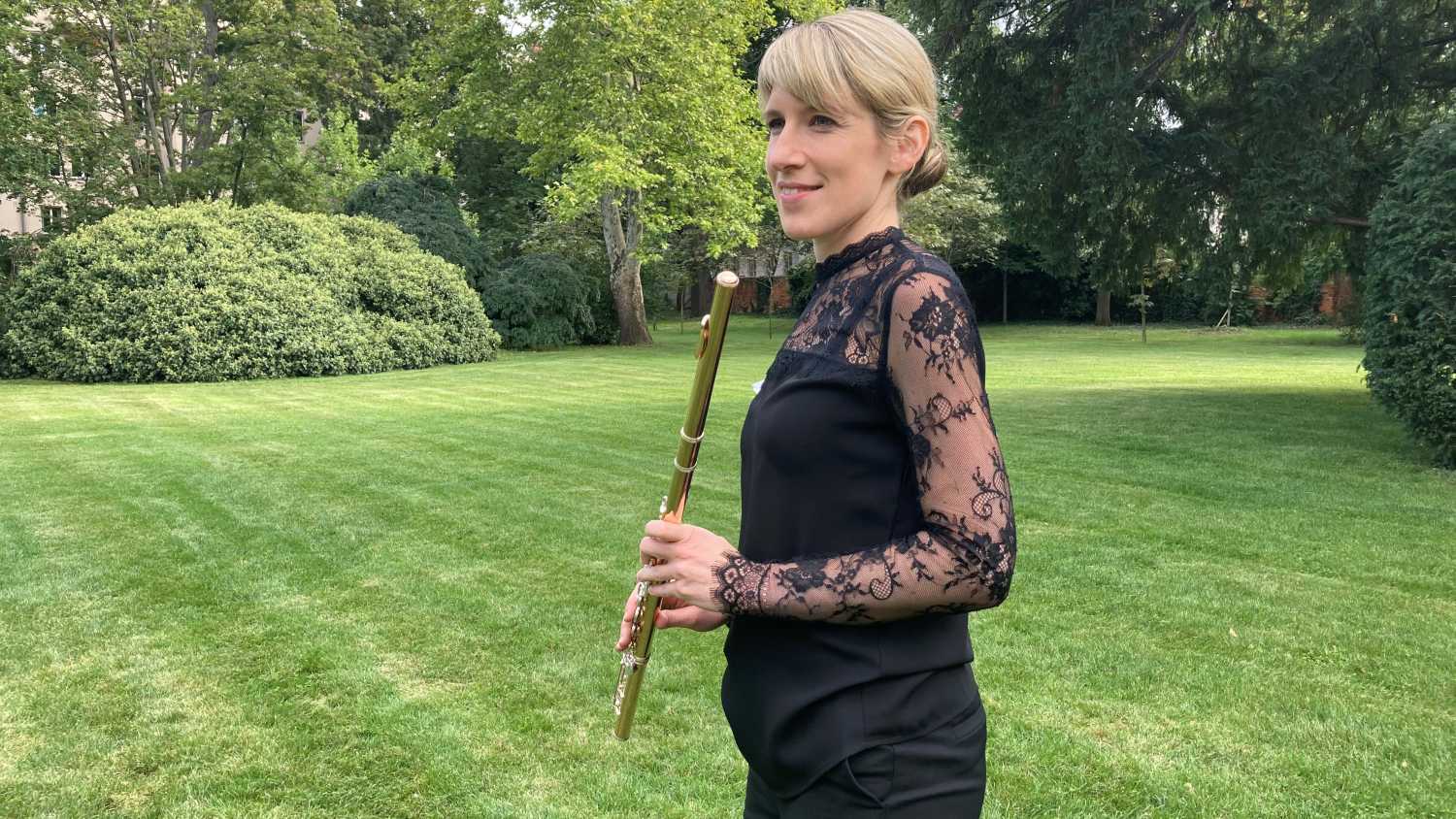 Ursula Pichler-Nikolov during the shooting at the Palais Schönburg
"See me - a global concert" is an enchanting journey across Afghanistan, Austria, Brazil, China, Italy, South Africa and the US, it captures a moment in history – and explores how the power of hope and connection has endured throughout the crisis. Marin Alsop puts it that way:
"It is a journey, from one voice playing solo Bach, to many voices singing a new piece by Reena Esmail, to hundreds of voices celebrating our beautiful planet in Beethoven's Pastorale Symphony. It's a journey that we hope brings comfort, joy, and most importantly, hope."
The Vienna RSO played two different parts in this film. On the one hand the well known pandemic concert-situation: filmed during playing Beethoven in a concert hall without audience. On the other hand a few musicians and chief conductor Marin Alsop took part in well planned an orchestrated (director: Bernadette Wegenstein) outdoor shootings in the garden of the Palais Schönburg and on the Leopoldsberg.
Both shootings followed a very specific choreography: Being close and distant at the same time was pictured with different formations of the musicians. While we had a wonderful warm and joyful late sommer shooting at the Palais Schönburg, the pandemic and the weather god where ill tempered a few weeks later: Luise Bruch played her solo alone on the foggy Leopoldsberg.