Alsop / Adams, Zimmermann, Haas
h
John Adams: Lola Montez Does the Spider Dance (2016)
Tanz aus "Girls of the Golden West"
Bernd Alois Zimmermann: Stille und Umkehr (1970)
Georg Friedrich Haas: ungefähr ganz genau (2021-2022) UA
Auftragswerk der Gesellschaft der Musikfreunde in Wien
John Adams: City Noir (2009)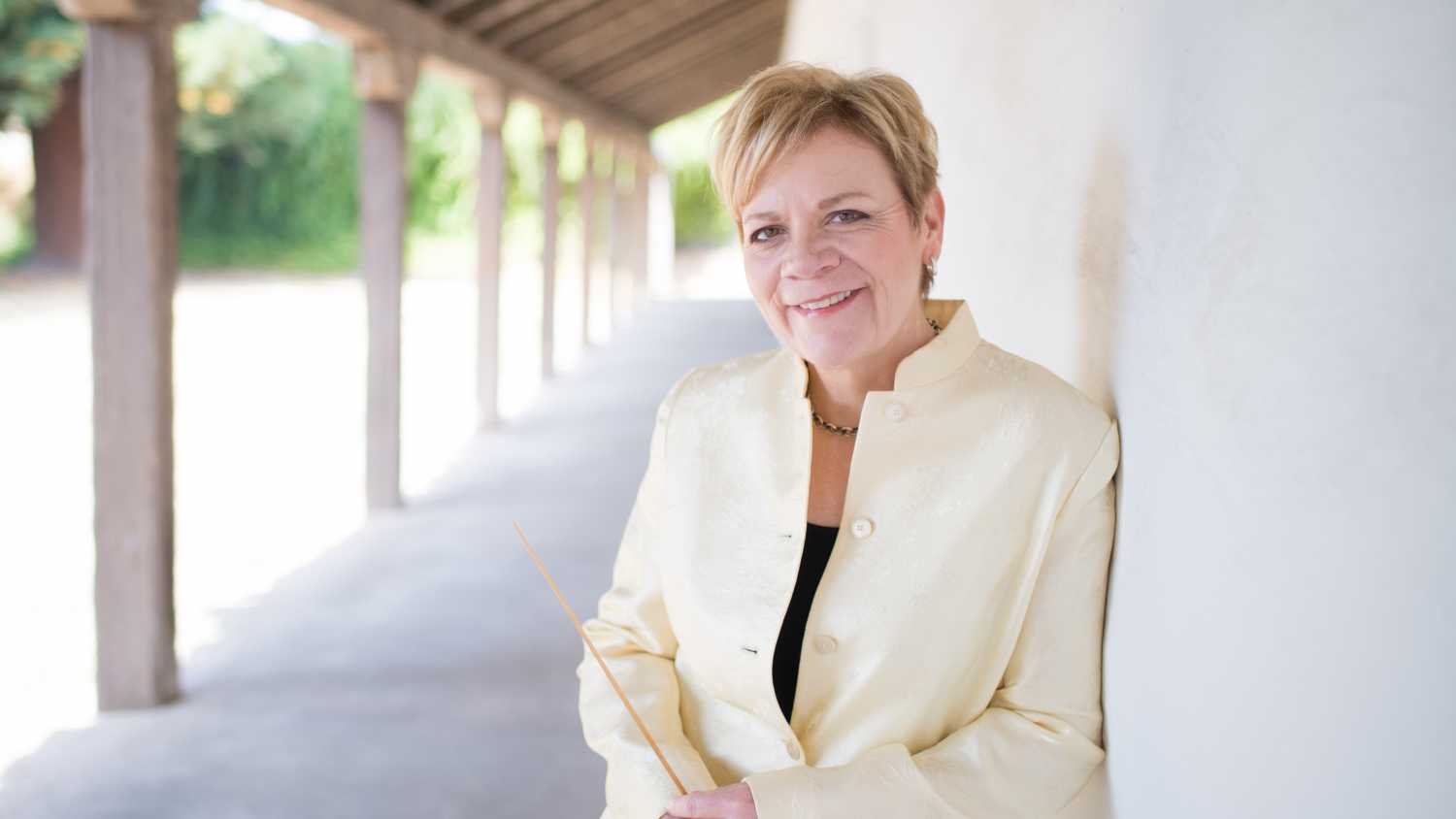 Marin Alsop
Marin Alsop, mit ihrem breiten, alle Aspekte romantischer und moderner Musik umfassenden Repertoire, lässt sich ungern als Spezialistin bezeichnen. Aber dass ihre Interpretationen und Aufnahmen von John Adams' Musik kaum ihres Gleichen finden, darf man wohl sagen. Weswegen ein Abend mit Ikonen der europäischen Moderne die Ohren spitzen lässt: Bernd Alois Zimmermann vertritt die zweite Hälfte des 20. Jahrhunderts, Georg Friedrich Haas den Beginn des Einundzwanzigsten. Umrahmt werden diese beiden vom abwechslungsreichsten, am wenigsten einzuordnenden Komponisten der amerikanischen minimal music. Eben John Adams.
»Lola Montez Does the Spider Dance« – basierend auf einer gewagten, damals skandalös anzüglichen Varieté-Tanzdarbietung der von Irland und Bayern bis Kalifornien Männerköpfe verdrehenden Eliza Rosanna Gilbert (alias Montez) – wurde 2016 von Marin Alsop in Santa Cruz aus der Taufe gehoben; Adams schrieb ihr damit ein Abschiedspräsent nach 25 Jahren als Chefdirigentin des Cabrillo Festival of Contemporary Music. »City Noir« ist ebenfalls eine »kalifornische« Komposition Adams': ein dreisätziges Orchesterwerk, welches von der urbanen Jazz-Szene Kaliforniens der 40er und 50er Jahre inspiriert ist. Daneben stehen ein brandneues Werk des Österreichers Georg Friedrich Haas sowie »Stille und Umkehr« von Bernd Alois Zimmermann.