Alsop, Pahud / Barber, Rouse, Tower, Adams
h
Samuel Barber: Symphonie Nr. 1 op. 9 (1936)
in One Movement
Christopher Rouse: Konzert für Flöte und Orchester (1993)
Joan Tower: Fanfare for the Uncommon Woman (1986)
No.1
John Adams: Fearful Symmetries (1988)
for orchestra or chamber orchestra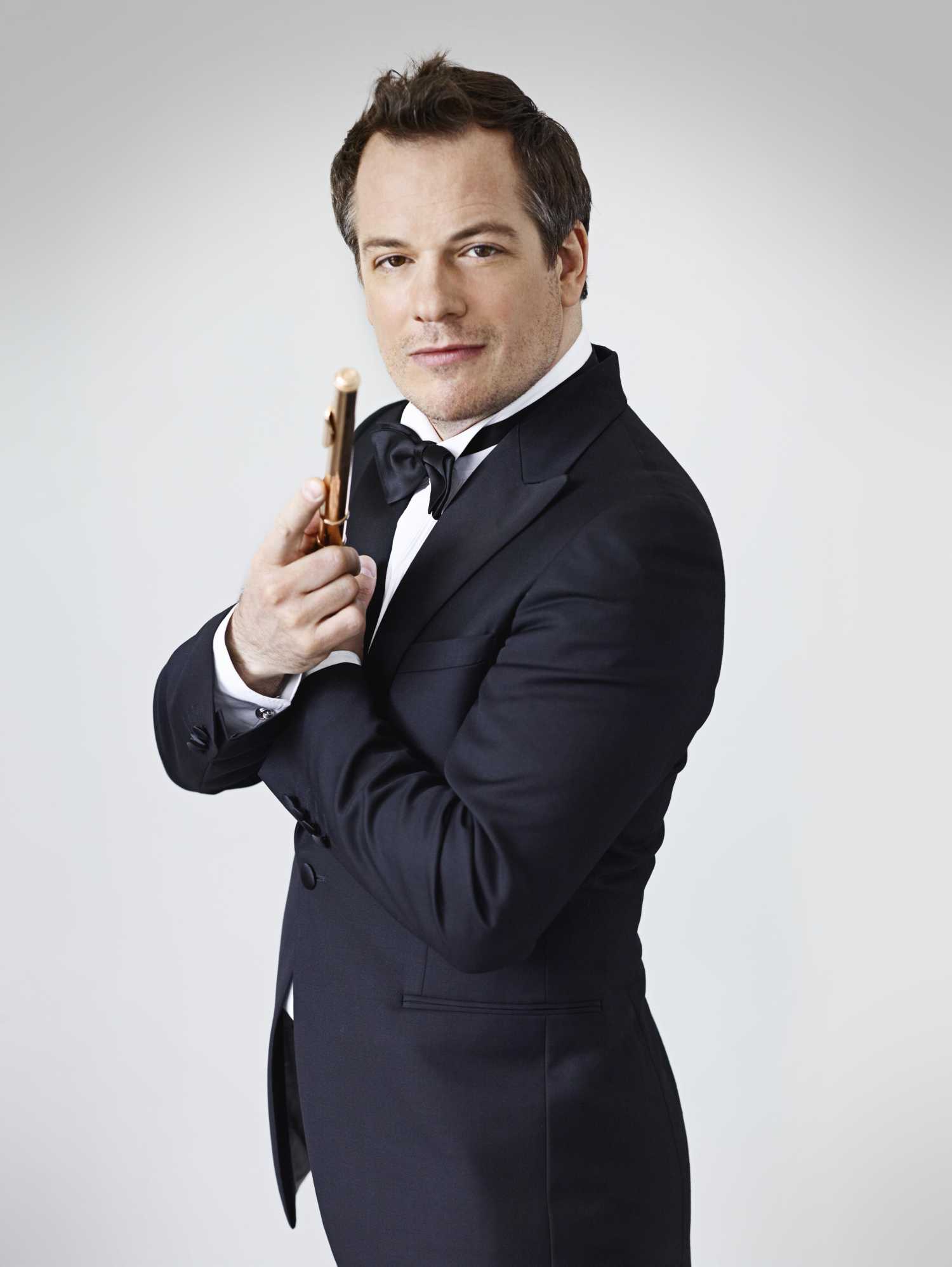 Emmanuel Pahud
Vier Werke aus ihrer US-amerikanischen Heimat präsentiert die Chefdirigentin des RSO: Mit der einsätzigen Symphonie Samuel Barbers beginnend, schließt Marin Alsop das knapp zwanzig Jahre alte, zwischen Melancholie und Virtuosität changierende Flötenkonzert von Christopher Rouse an.
Als erster und letzter der fünf Sätze steht jeweils ein »Amhrán«, gälisch für »Lied«, in denen die Soloflöte sehnsuchtsvoll über den Streicherstimmen zu improvisieren scheint. Die zentrale »Elegia« ist einem 1993 brutal von Kindern ermordeten Zweijährigen gewidmet. Joan Tower gilt als eine der Wegbereiterinnen von Komponistinnen im 20. Jahrhundert in den USA.
Sie schrieb 1987 den ersten von sechs Teilen ihrer »Fanfare for the Uncommon Woman« als eine Replik auf die populäre »Fanfare for the Common Man« von Aaron Copland und hat diese der damaligen und heutigen Dirigentin des Abends, Marin Alsop, gewidmet.
John Adams bezeichnet seine »Fearful Symmetries« als ein »Beispiel für seine so genannte ›Reisemusik‹, Musik, die den Eindruck einer kontinuierlichen Bewegung vor einer sich verändernden Landschaft« vermittelt.
Links