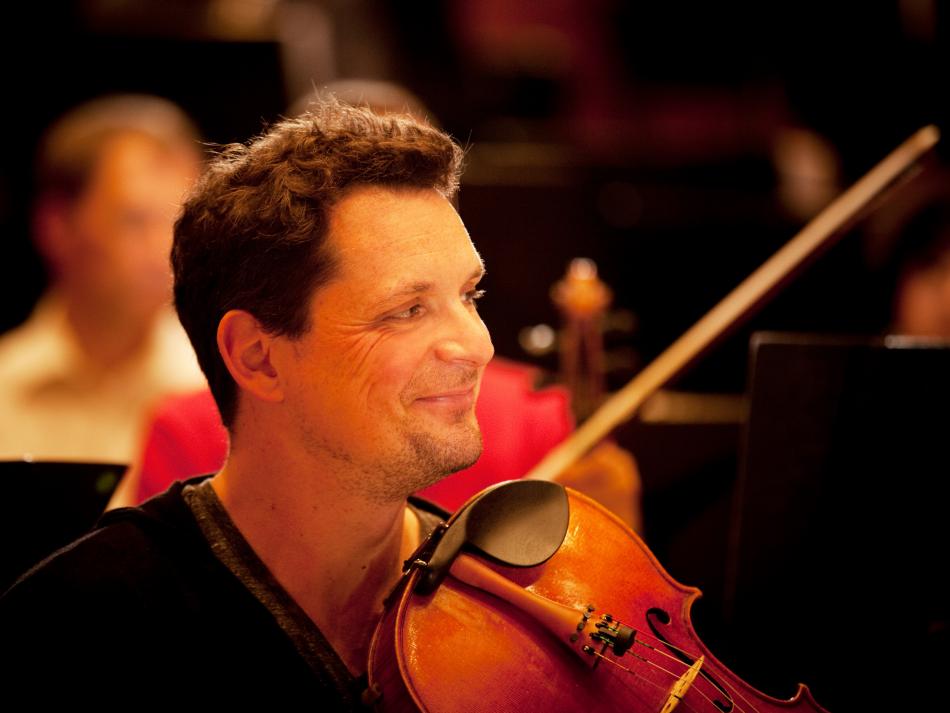 Mario Gheorghiu, principal viola
Mario Gheorghiu
principal viola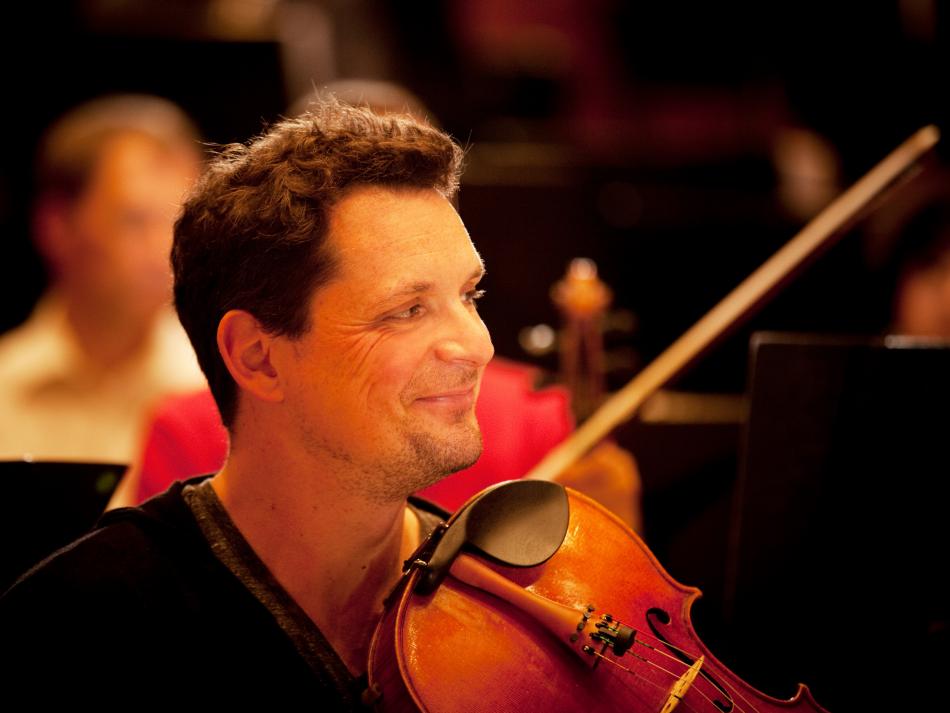 Mario Gheorghiu was born in Vienna in 1972. He studied violin from the age of six with Prof. Georg Mark, Prof. Michael Frischenschlager, Prof. Alfred Staar and Prof. Josef Hell with whom he later studied concert violin at the University of Music and Performing Arts Vienna, graduating with distinction. He also studied jazz and composition in Linz and Vienna and completed at postgraduate degree course in concert viola with Prof. Hans Peter Ochsenhofer.
From 2003 to 2008 he was a permanent member of the Tonkünstler Orchestra in Lower Austria, playing the violin. He has also been engaged as a substitute in several orchestras including the Vienna Philharmonic. As a soloist he has performed with a number of orchestras, playing at the Carnegie Recital Hall on Fritz Kreisler's Guarneri del Gesù. This was followed by a full US tour. Since 2000 he has been concertmaster of the Vienna Opera Ball orchestra.
Mario Gheorghiu is also at home in the field of jazz: in 2000 he was guest rock violinist with the band Extravaganza with Conrad Schrenk and Thomas Lang. He has founded several ensembles such as the jazz ensemble Table 6 (2003), Mario Gheorghiu's JAZZ Corner (2011) and the crossover band Jetlag Allstars (2013). He has also performed with the Vienna Art Orchestra, Velvet Elevators, Wynton Marsalis, Bobby McFerrin, Michael Brecker and many other musicians from the Austrian jazz scene. He has received invitations to numerous jazz festivals in Jakarta, Bali, Paris, Osaka, Boston and Bilbao and is a regular guest jazz violinist in the Porgy & Bess and Jazzland jazz clubs in Vienna.
He has won first prize in many music competitions and besides his many activities as a solo and chamber music violist in Austria and elsewhere he also teaches in various master classes.
He has been viola leader with the ORF Vienna Radio Symphony Orchestra since 2008.