In 2019, which was marked by cultural exchange between Ukraine and Austria, cultural dialogue was to be intensified within the framework of a transnational concert evening. The idea behind it was for European neighbours to meet, deepen their acquaintance, inspire each other and "in this way cultivate the preservation of a united and peaceful Europe". In view of the war in Ukraine, the ORF classical music platform myfidelio and the RSO Vienna have now jointly decided to make this concert by the RSO Vienna with the British conductor Duncan Ward and the Ukrainian violin soloist Andrii Pavlov available immediately free of charge on www.myfidelio.at/ukraine as a message of peace that unites people.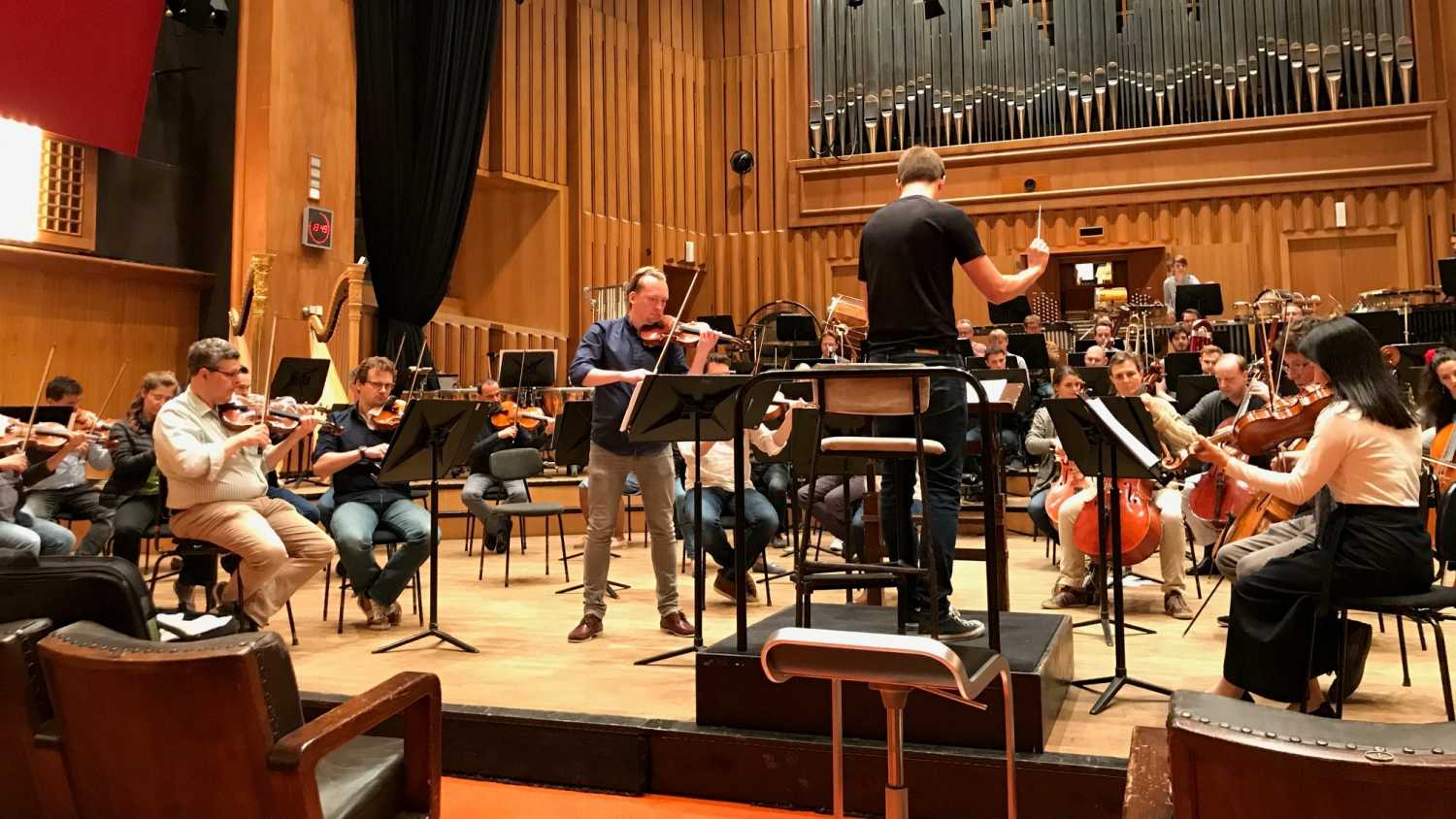 Andrii Pavlov (Violine), Duncan Ward (Dirigent)
The programme includes works by Ukrainian and Austrian composers from three epochs. The "Unfinished" - Schubert's Seventh Symphony - marks the transition from the classical to the romantic period and underlines the importance of the symphony as a central musical genre in the new era as well. Particularly exciting is the Third Symphony by Borys Lyatoshynsky, written shortly after the Second World War. Lyatoshynsky is one of the founding fathers of modern Ukrainian music, and his works have only been attracting international attention for a few years through several CD releases. Finally, "Movimenti", the delicate, dreamlike violin concerto by the Austrian composer Gerd Kühr, will be performed by the Ukrainian violin soloist Andrii Pavlov, who is praised for his performances of contemporary music.