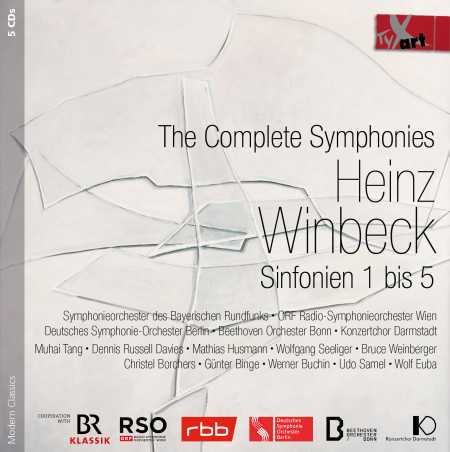 2022: Opus Klassik Instrumentalist of the Year

Violinist Tianwa Yang was awarded the Opus Klassik Instrumentalist of the Year for her recordings of Sergei Prokofiev's two violin concertos with the Vienna RSO under Jun Märkl.
2020: Opus Klassik for World Premiere Recording
The ORF Vienna Radio Symphony Orchestra was ( together with three other orchestras) awarded with an OPUS KLASSIK for the world premiere recording of Heinz Winbeck's symphonies.
2019: Diapason d'Or and Preis der Deutschen Schallplattenkritik
The Live-Recording of Gottfried von Einems "Der Prozess" at the Salzburg Festival 2018 under the baton of HK Gruber was awarded 2019 the "Diapason d'Or" and the "Preis der Deutschen Schallplattenkritik" ausgezeichnet.
2018: ICMA 2018 for CD-Box "Martinů: The Symphonies"
The ORF Vienna RSO conducted by Cornelius Meister wins the renowned ICMA in the category "Symphonic Music" for its 3-CD-Box "Martinů: The Symphonies".
2016: International Opera Award for Peter Grimes
The opera "Peter Grimes", performed by the Vienna RSO under Cornelius Meister at the Theater an der Wien in December 2015, received the International Opera Award in the "New Production" category.
2013: Bank Austria Kunstpreis
The Vienna RSO won the Bank Austria Kunstpreis (art award) in the art education category for its music education project "My RSO – Greatest Hits for Contemporary Orchestra".
2011: Prix Italia Award
The project "Miniaturen für Orchester für Radio", launched by the Vienna RSO in association with the radio station Ö1 and still running, and which falls somewhere between the two categories of music and radio for which Prix Italia awards are given, received recognition from this most prestigious of radio awards in the form of a "Special Mention".
Read more in oe1.ORF.at.