Great Voices: Aida Garifullina
h
Adolphe Charles Adam: Si j'etais roi
Ouverture aus der gleichnamigen Oper
Charles Gounod: Ah! Je veux vivre
Walzerlied der Julia aus "Romeo und Julia"
Vincenco Bellini: Ouvertüre zur Oper "Norma"
Vincenco Bellini: Casta Diva (1831)
Arie der Norma aus "Norma"
Nikolai Andrejewitsch Rimski-Korsakow: Ouvertüre zu "Die Mainacht" (1879)
Nikolai Andrejewitsch Rimski-Korsakow: Großer Zar! Frag mich hundert Mal
Sterbeszene des Schneeflöckchens aus "Schneeflöckchen"
Antonín Dvořák: Karneval. Ouverture op. 92 (1891)
Antonín Dvořák: Měsíčku na nebi hlubokém "Lied an den Mond" (1901)
Textautor: Jaroslav Kvapil, Friedrich Adler
Dmitrij B. Kabalewskij: Colas Breugnon. Ouvertüre aus der Oper "Le maître de Clamecy", op. 24 (1936-1938)
Pjotr Iljitsch Tschaikowsky: Serenade op. 63/6 "O ditja, pod okoshkom tvoim" (1887)
Sechs Romanzen
Bearbeitung: Paul Bateman
Jules Massenet: Sous les tilleuls. Suite Nr. 7 aus "Scènes alsaciennes"
Jules Massenet: Elégie "Ô, doux printemps d'autre fois" (1875)
Arrangement: Matthias Spindler, Textautor: Louis Gallet
Ruggiero Leoncavallo: Mattinata (1904)
| | | |
| --- | --- | --- |
| Aida Garifullina | soprano | |
| Jochen Rieder | conductor | |
| | | |
Freund/in des RSO & Ö1 Club-Ermäßigung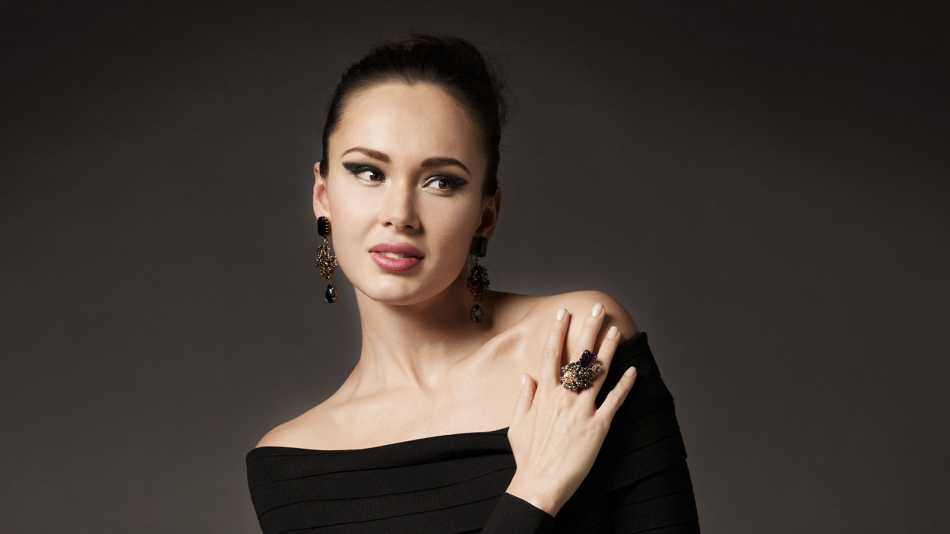 Aida Garifullina
Sie war einst zu scheu, um an Vorsingen teilzunehmen – heute weiß sie Publikum wie Presse international zu begeistern: Die Russin Aida Garifullina wird mit ihrem warmen, runden Sopran als neuer Stern am Opernhimmel gefeiert. Als sie 2013 den renommierten "Operalia"-Gesangswettbewerb von Plácido Domingo gewann, gelang ihr der internationale Durchbruch. Dass ihr Name Programm ist, belegt Aida Garifullina, "Honoured Artist of the Republic of Tatarstan", auch beim Konzert mit dem RSO Wien, bei dem sie Preziosen des italienischen und französischen Repertoires zum Besten gibt.
Links