Hollywood in Vienna - Gala
h
Max Steiner: Warner-Brothers-Fanfare (1937)
Arrangement: Bruce Broughton
Richard A. Whiting, Irving Berlin, Arthur Schwarz: Hooray for Hollywood
Arrangement: John Williams
Max Steiner, Erich Wolfgang Korngold, Ernest Gold, Herman Hupfeld: Austrian Oscar Medley
Harold Arlen: Over The Rainbow
Aus dem Film «Wizard Of Oz»
Textautor: Yip Harburg, Orchestrierung: A. Courage
George Gershwin: An American in Paris (1928)
George Gershwin: An American in Paris - Wonderful
Arrangement: Rob Fisher, Textautor: Ira Gershwin, Orchestrierung: Bill Elliott
Michel Legrand: Summer of 42
Bearbeitung / Rekonstruktion Raimund Hepp
John Williams: Jaws
Orchestrierung: Nic Raine
John Williams: Thema aus "Schindler's Liste"
Schindler's List
Alan Silvestri: Suite aus dem Film "Forrest Gump" (USA 1994)
"End Credits"
Ludwig Göransson: Black Panther
Textautor: John Ashton Thomas, Orchestrierung: John Ashton Thomas
Marc Shaiman: The Place Where Lost Things Go
aus "Mary Poppins Returns"
Textautor: Scott Wittman, Orchestrierung: Jeff Almajian
N.N.: Academy Awards Closing Credits
Gabriel Yared: Suite For An Unreleased Film
Gabriel Yared: Yared-Medley
Gabriel Yared: Betty Blue
Gabriel Yared: La Lune dans le Caniveau
Gabriel Yared: Talented Mr. Ripley
Gabriel Yared: Possesso
Gabriel Yared: City of Angels Suite
Gabriel Yared: Chocolat Suite Part 1 - En Route pour Paris
Orchestrierung: Jeff Atmajian
Gabriel Yared: Chocolat Suite Part 2 - Arrivee a Paris
Orchestrierung: Jeff Atmajian, Jim Honeyman
Gabriel Yared: Chocolat Suite Part 3 - Success Story
Amelia-Suite
Gabriel Yared: The English Patient - Suite
The Lover
Wings of Courage
Max Steiner: Tara's Theme (from the movie "Gone With The Wind")
Juan José Mosalini
bandoneon
Katharina Wallaberger
guitar
Rocio Murguia
Martin Acosta
Thiam Diabate & Friends
percussion
Rainer Keplinger
presenter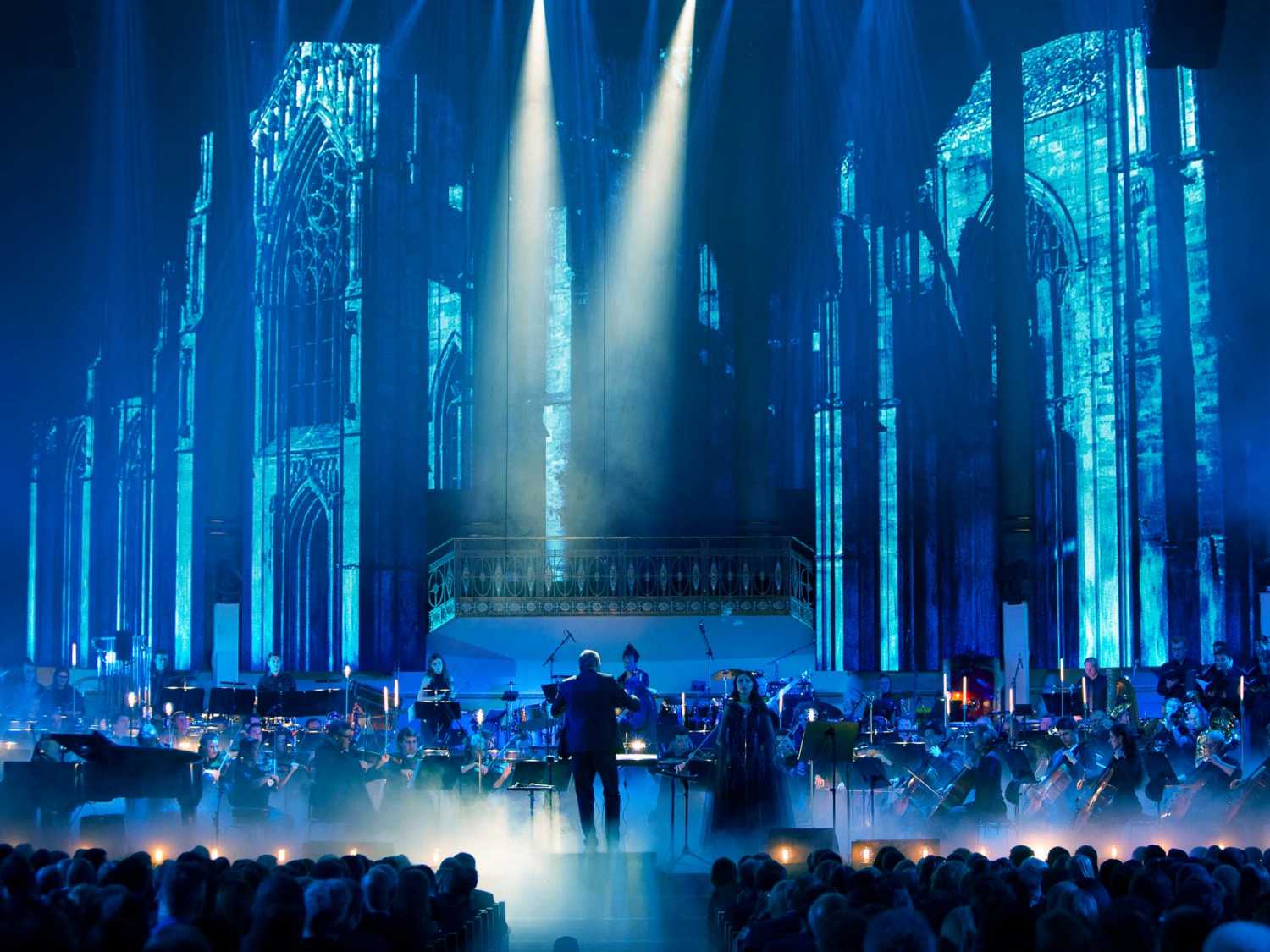 Hollywood in Vienna 2018
"And the Oscar goes to…" bei unserer diesjährigen Gala unternehmen wir eine glamouröse Zeitreise durch acht Jahrzehnte Filmmusik und rollen großen Oscar-prämierten Filmen & Kompositionen den roten Teppich aus - dargeboten vom ORF Radio Symphonieorchester Wien und Boston Pops Dirigent Keith Lockhart.
Nach einem fulminanten Opening mit "Hooray for Hollywood" verbinden sich legendäre Filmsongs aus "Der Zauberer von Oz", und Orchestermusik aus Kultfilmen wie "Casablanca", "Der weiße Hai", "Jenseits von Afrika" oder "Schindlers Liste" mit heutigen Oscar- Gewinnern wie "Shape of Water" und "Black Panther" zu einem Konzertereignis in festlich-opulentem Rahmen, sodass man sie hautnah zu spüren vermag: die Magie Hollywoods.
HOMMAGE AN GABRIEL YARED
Auch der diesjährige Ehrengast von "Hollywood in Vienna" gehört zu jenem illustren Kreis der Oscar-prämierten Filmkomponisten: Gabriel Yared wurde 1997 für seinen eindrücklichen Score zu Anthony Minghellas Drama "Der englische Patient" mit einem Academy Award ausgezeichnet. Mit 12 Oscar Nominierungen und 9 gewonnen Oscars zählt "Der englische Patient" zu den erfolgreichsten Filmen, die je bei den Academy Awards gekürt wurden.
Der vielseitige Künstler Gabriel Yared, mit dem wir seinen 70. Geburtstag zelebrieren werden, ist mit seiner eleganten, sinnlich-emotionalen Musiksprache einer der gefragtesten Filmkomponisten weltweit und hat mittlerweile die Musik für 100 Filme komponiert. Zu seinen größten Erfolgen zählen neben "Der Englische Patient" und französischen Klassikern wie "Betty Blue" und "Der Liebhaber" große Hollywood-Filme wie der Nicholas Cage-Film "Stadt der Engel", "Der talentierte Mr. Ripley" mit Matt Damon, "Unterwegs nach Cold Mountain" mit Jude Law und Nicole Kidman, aber auch Florian Henckel von Donnersmarcks deutsches Oscar-Drama "Das Leben der Anderen". Gabriel Yared wird uns auch die seltene Ehre erweisen, seine Kompositionen am Klavier mit dem RSO Wien darzubieten.