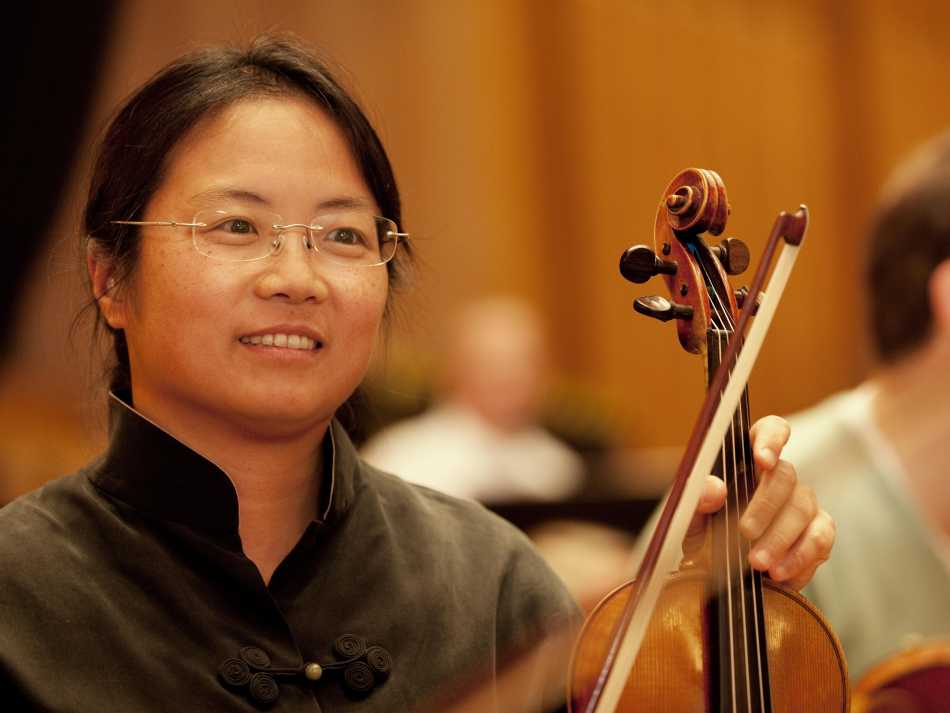 Wei-Ping Lin, principal 1st violin
Wei-Ping Lin
principal 1st violin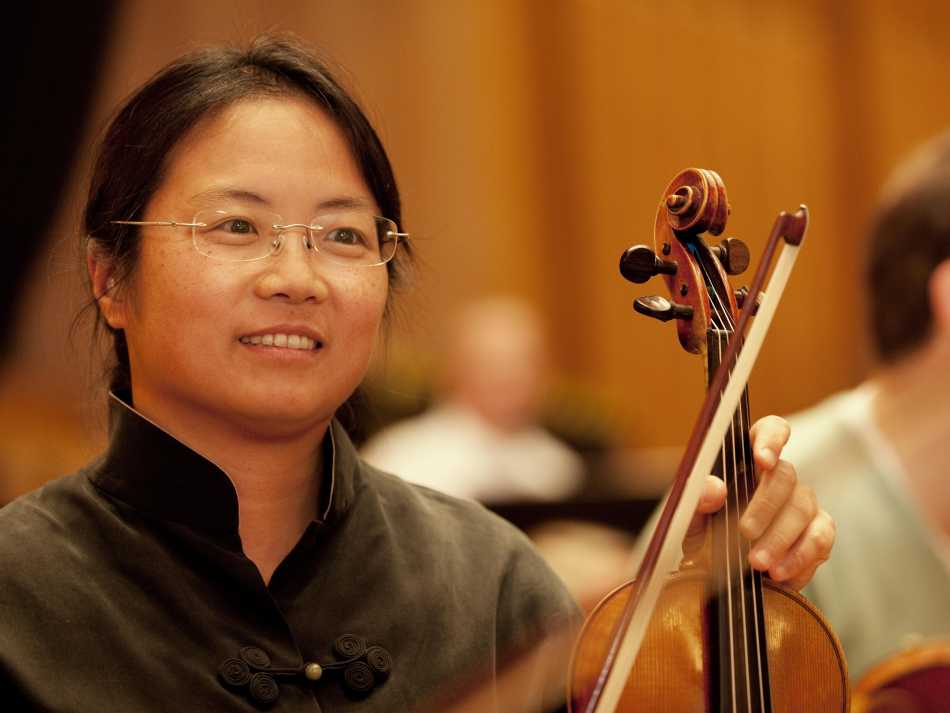 Wei-Ping Lin was born in Taiwan in 1973.
In her home country she started her career in the musical sports youth movement, winning several national violin competitions. At the age of 15 she moved to Vienna to continue her violin studies at the University of Music and Performing Arts. Her teachers there were Josef Sivo, Dora Schwarzenberg and Yair Kless. During her studies she received advice and encouragement from Klara Flieder, Philippe Hirschhorn, Yehudi Menuhin, Igor Ozim, Gerhard Schulz and Abram Shtern, among others.
Recently, Wei-Ping Lin has focused primarily on interpreting new music and the music of the late 20th century. She does this as a member of various ensembles and as a chamber musician, but also as a soloist, most recently for a recording of the complete works of Giacinto Scelsi for Mode Records (Scelsi Edition 10), and she also premiered the violin concerto written by Volkmar Klien and dedicated to her.
Wei-Ping Lin has been principal first violin of the ORF Vienna Radio Symphony Orchestra since 1998.