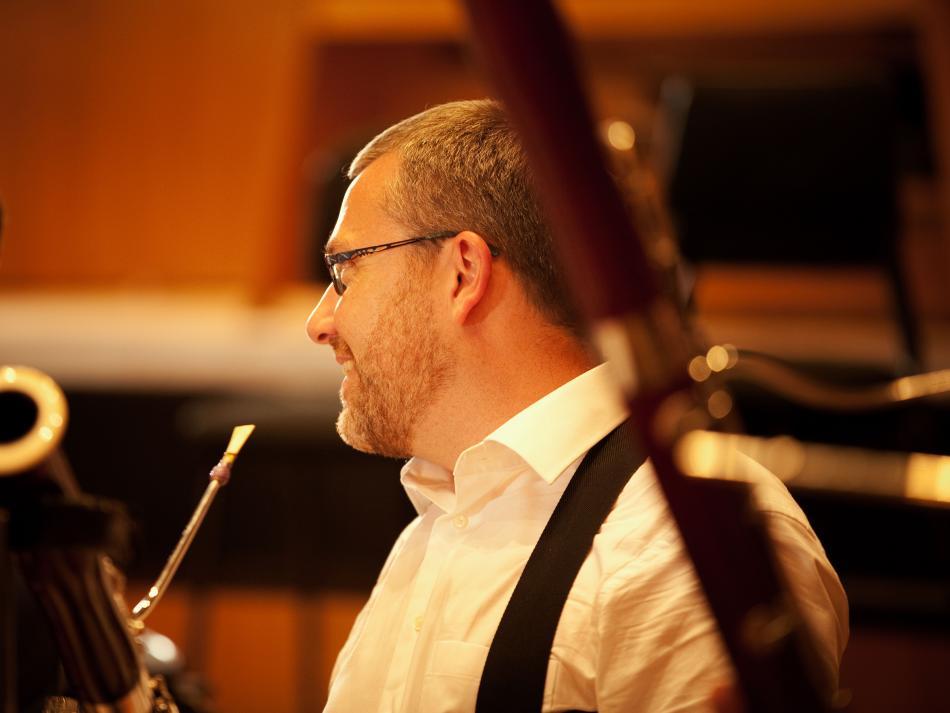 David Seidel, principal bassoon
David Seidel
principal bassoon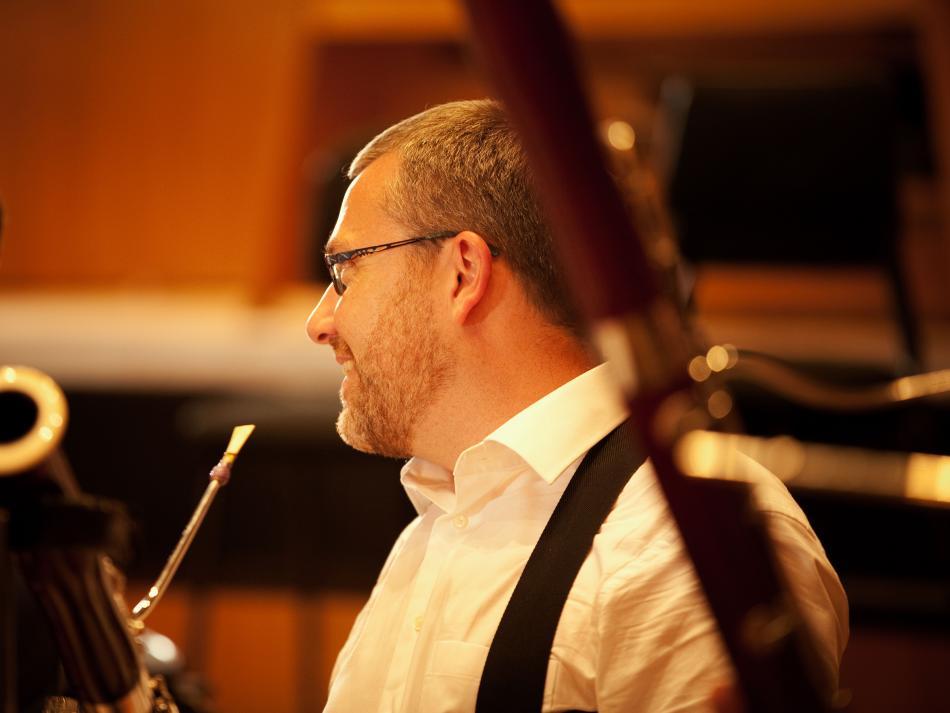 David Seidel was born in Salzburg in 1976.
He studied with Milan Turkovic and Yoshinori Tominaga in Salzburg before beginning his diploma studies with Richard Galler at the University Mozarteum Salzburg, graduating with distinction and the honorary prize of the federal ministry. While still a student he won the "Förderpreis" of the Verein Anton Bruckner of the Vienna Symphony Orchestra (1998) as well as second prize in the GRADUS AD PARNASSUM competition (1996) and first prize and the special prize in the same competition in 1998.
He has appeared several times as a soloist with the ORF Vienna Radio Symphony Orchestra under Dennis Russell Davies, Bertrand de Billy and Cornelius Meister. In 2001 he performed the Austrian premiere of André Jolivet's bassoon concerto with the Vienna RSO.
David Seidel is a founder member of several ensembles, including the Fagotes Locos which consists of the bassoon section of the Vienna RSO. He has received numerous invitations from other orchestras such as the Vienna Philharmonic, the Vienna State Opera, the Vienna Symphony Orchestra, the NDR-Sinfonieorchester Hamburg, the Mozarteumorchester Salzburg, the Tonkünstler Orchestra in Lower Austria and Camerata Salzburg.
He is also active as a recording artist and has released several CDs: his debut, in 2008, was David Seidel – Bassoon and Piano.
Since 2010 he has been bassoon professor at the Oberschützen Institute of the University of Music and Performing Arts Graz and following another hearing has also taught at the Graz Wind Institute since 2014. Prior to that he lectured in chamber music at the University of Music and Performing Arts Vienna from 2009 to 2014 and taught bassoon at the Music and Arts University of the City of Vienna from 2009 to 2010.
David Seidel is a "Yamaha Artist".
He has been playing with the ORF Vienna Radio Symphony Orchestra since 1998, initially as first bassoon, now as principal bassoon.