The subscription concerts of the RSO Wien at the Konzerthaus in the 21/22 season combine works of the Romantic and Classical Modern periods with contemporary ones: from Rachmaninoff to Anna Clyne, from Anton Bruckner to Unsuk Chin, from Leonard Bernstein to Friedrich Cerha. In addition, the Vienna RSO presents itself with conductors of world renown: Chief conductor Marin Alsop, Ingo Metzmacher, Markus Poschner and Elim Chan will take the podium.
Alsop, Ólafsson / Adès, Bernstein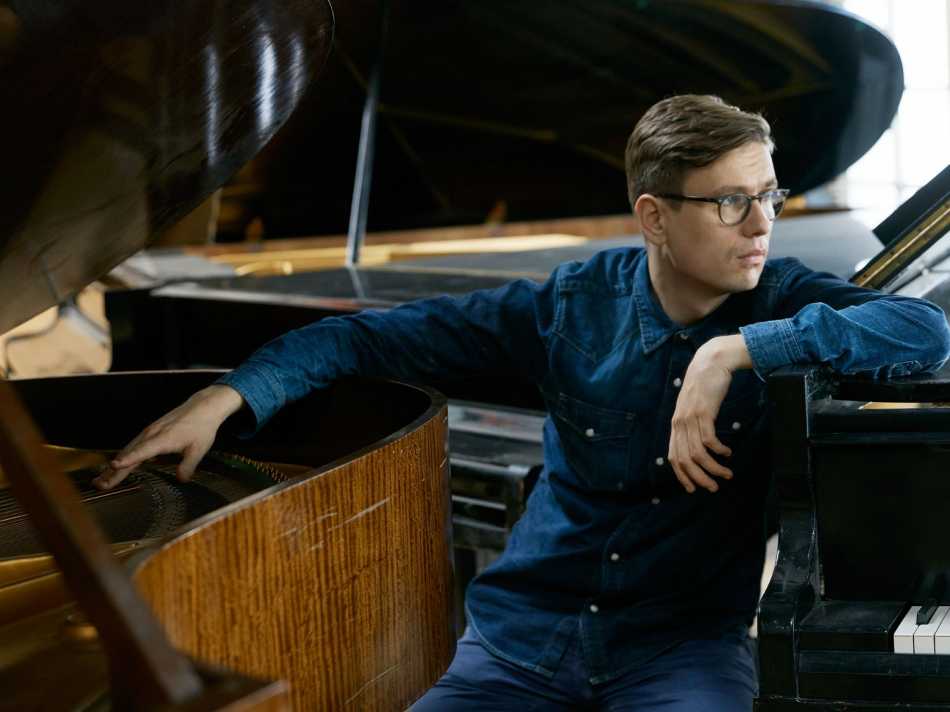 Thomas Adès: In Seven Days (2008) ÖEA
Leonard Bernstein: Symphonie Nr. 3 "Kaddish" (1963)
für Orchester, gemischten Chor, Knabenchor, Sprecherin und Sopran Solo
Prize-winning work of the composition competition "Spheres of a Genius" UA
When American President John F. Kennedy was assassinated a few weeks before the premiere of his symphony "Kaddish", Bernstein dedicated his work to him. For many years he struggled with his symphony - not with the suggestive, edgy music, but with the text, which Bernstein had written himself. Principal conductor Marin Alsop has opted for the original version, which features a female narrator.
The concert will open with the prize-winning work of a composition competition organised by the "Jam Music Lab" together with the Vienna RSO. The competition is looking for a jazz composition that deals with the work of Leonard Bernstein, whose music reached jazz fans and classical concert audiences alike. The Briton Thomas Adès also grew up with avant-garde as well as jazz. His second piano concerto can be heard at the Konzerthaus. "In Seven Days" he traces the story of creation as a set of variations: a rousing score that brings the Icelandic shooting star Víkingur Ólafsson to the Vienna RSO as soloist for the first time.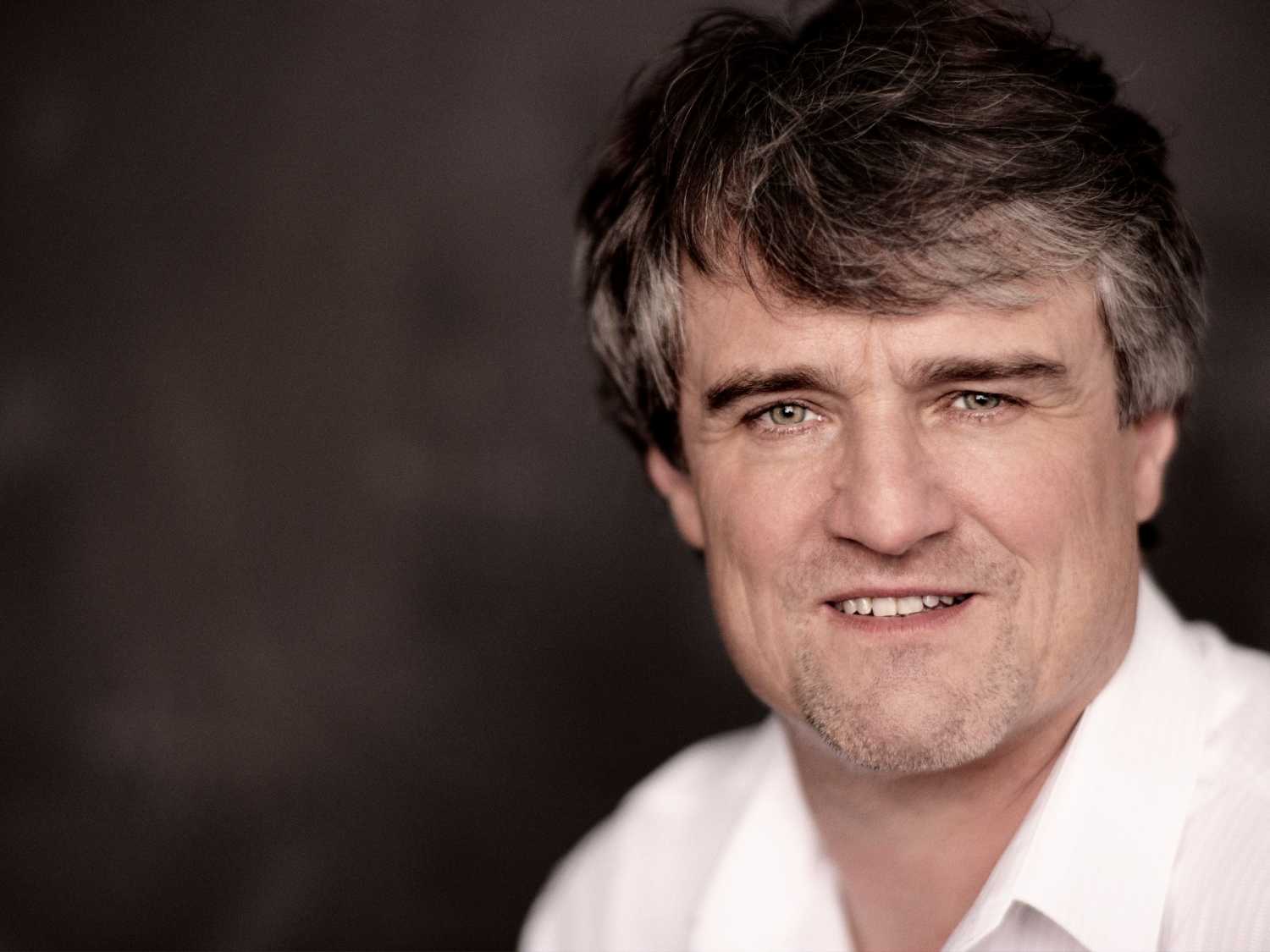 Friedrich Cerha: Spiegel I-VII (1961)
Friedrich Cerha, born in 1926, has accompanied the Vienna RSO since its foundation as a composer, and for a long time also as a conductor. In recent years, the doyen of Austrian contemporary music has composed one imaginative orchestral work after the other, most of which the RSO Vienna has premiered. High time to turn once again to his main orchestral work, the "Spiegel I-VII", which had brought beads of sweat to Ligeti's brow and which Cerha premiered with the Vienna RSO in Graz in 1972 seven large-scale orchestral sound paintings that are among the most impressive that Austrian new music has to offer.
Cerha's student, Georg Friedrich Haas, wrote with admiration: "The language of this music was radically new when the work was composed. But this new material did not arise from an academic desire to experiment with hitherto unexplored sound materials. This newness is - like everything essential in the history of music - the result of unbridled expressionism."
Uhr
Poschner / Chin, Bruckner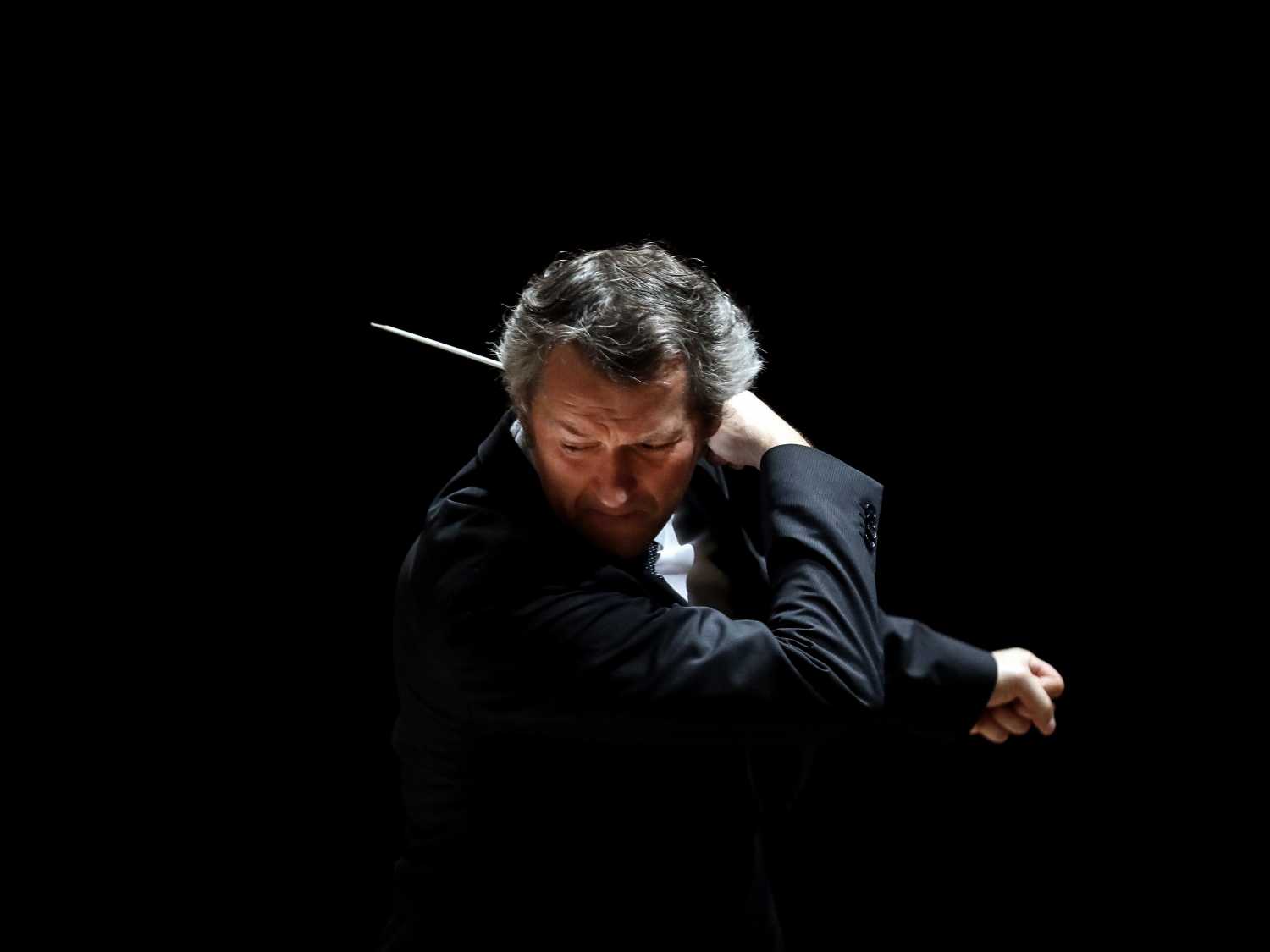 Unsuk Chin: Subito con forza (2020) ÖEA
Anton Bruckner: Symphonie Nr. 3 d-Moll ( Urfassung 1873)
Markus Poschner continues his Bruckner cycle with the RSO Vienna with the Third (namely the original version) which contains quotations from "Tristan und Isolde" and the "Ring des Nibelungen". As so often, Bruckner smoothed out this work, shortened the movements and removed the Wagner quotations. Today, it is precisely the unbridled original versions of his music that are convincing. Gustav Mahler, at any rate, was so taken with Bruckner's Third after hearing the premiere that he immediately prepared a piano reduction. Markus Poschner will begin this concert by conducting a new orchestral work by the composer Unsuk Chin, who is one of the most important Korean composers internationally. "Subito con forza" was commissioned by the Concertgebouw Orchestra on the occasion of the Beethoven anniversary and remains in close contact with the composer, or more precisely, with his conversation books.
Uhr
Alsop, Feng / Eisendle, Korngold, Dvořák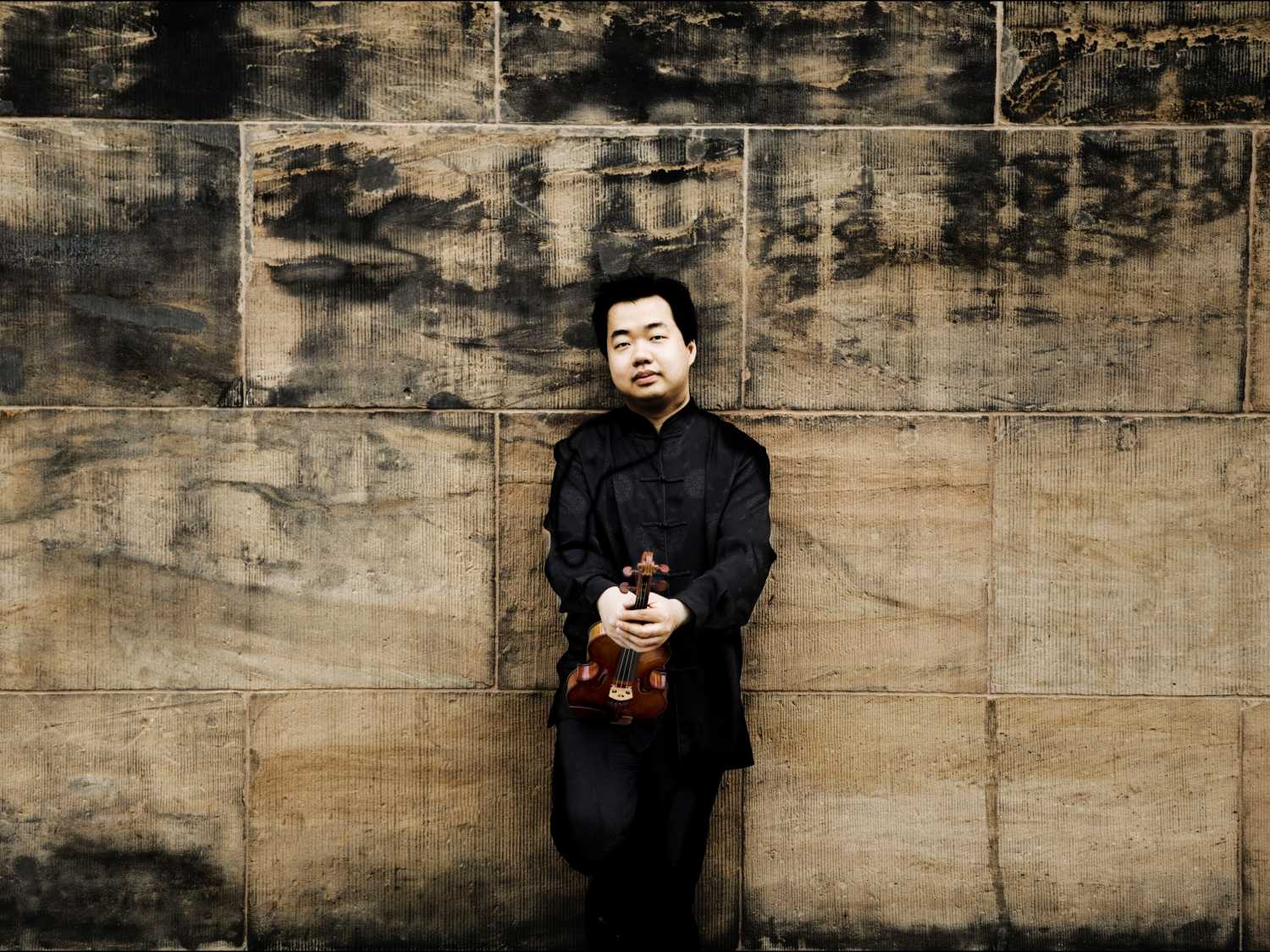 Hannah Eisendle: Neues Werk UA
Auftragswerk des RSO Wien
Erich Wolfgang Korngold: Konzert für Violine und Orchester D-Dur op. 35 (1945)
Antonín Dvořák: Symphonie Nr. 7 d-Moll, op. 70 (1885)
With his Seventh Symphony Dvořák conquered the concert halls of the world. The impetus for the work came from Johannes Brahms. After hearing Brahms's Third Symphony, Dvořák decided to turn to this genre once again. The result was a style of composition in which a dark, sometimes threatening tone is balanced by melodic fantasy, folkloristic borrowings and a ramified symphonic architecture. A symphony that deserves an equal place among its more famous sister works. Erich Wolfgang Korngold's Violin Concerto has long since taken its place in the core repertoire. Having fled persecution in Europe to the USA, Korngold vowed to write only for Hollywood for the duration of this nightmare. After the war, he returned to the concert halls with the Violin Concerto. The evening will be opened with a composition by Hannah Eisendle, who studied in her hometown as well as in Hamburg and who has been commissioned by Marin Alsop and the Vienna RSO to write this new work.
Uhr
Alsop, Shaham, Finley / Varga, MacMillan, Bartók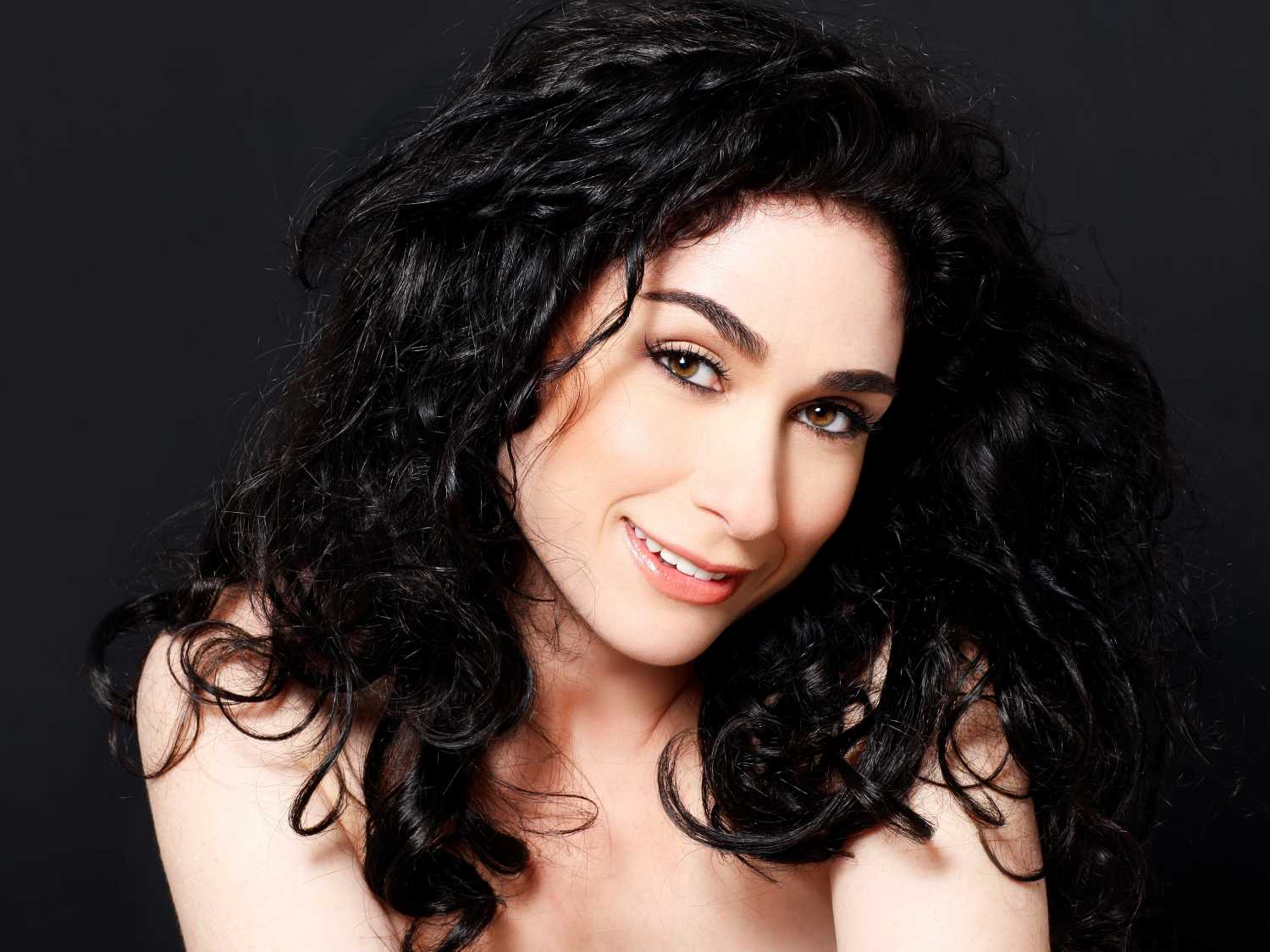 Judit Varga: Around a Roundabout
für großes Orchester
James MacMillan: The Confession of Isobel Gowdie (1990)
Béla Bartók: Herzog Blaubarts Burg op. 11 (1911-1918)
In 1662, the peasant woman Isobel Gowdie was accused of being a witch in Auldearn. Her confession, whether made under torture or voluntarily, has been handed down in full detail; her execution, on the other hand, was not even worthy of record at the time: one of 4,500 victims in Scotland. James MacMillan composed a requiem for Isobel Gowdie in 1990, which asks for forgiveness for the murdered woman - with sounds that make violence and horror as audible as sympathy and grief, all against the background of the Highlands. Is it the spell of the uncanny that connects the two works of this evening conducted by Marin Alsop - or the motif of the strong woman in the face of insecure masculinity? In any case, "Duke Bluebeard's Castle", Béla Bartók's only opera premiered in 1918, also unfolds in a multi-layered and profound way, in which Judit follows her husband Bluebeard into his castle and/or soul and unlocks secret doors there: an electrifying chamber play that also unfolds its full dramatic power in the concert hall through Bartók's music.
Uhr
Chan, Mustonen / Clyne, Martinů, Rachmaninow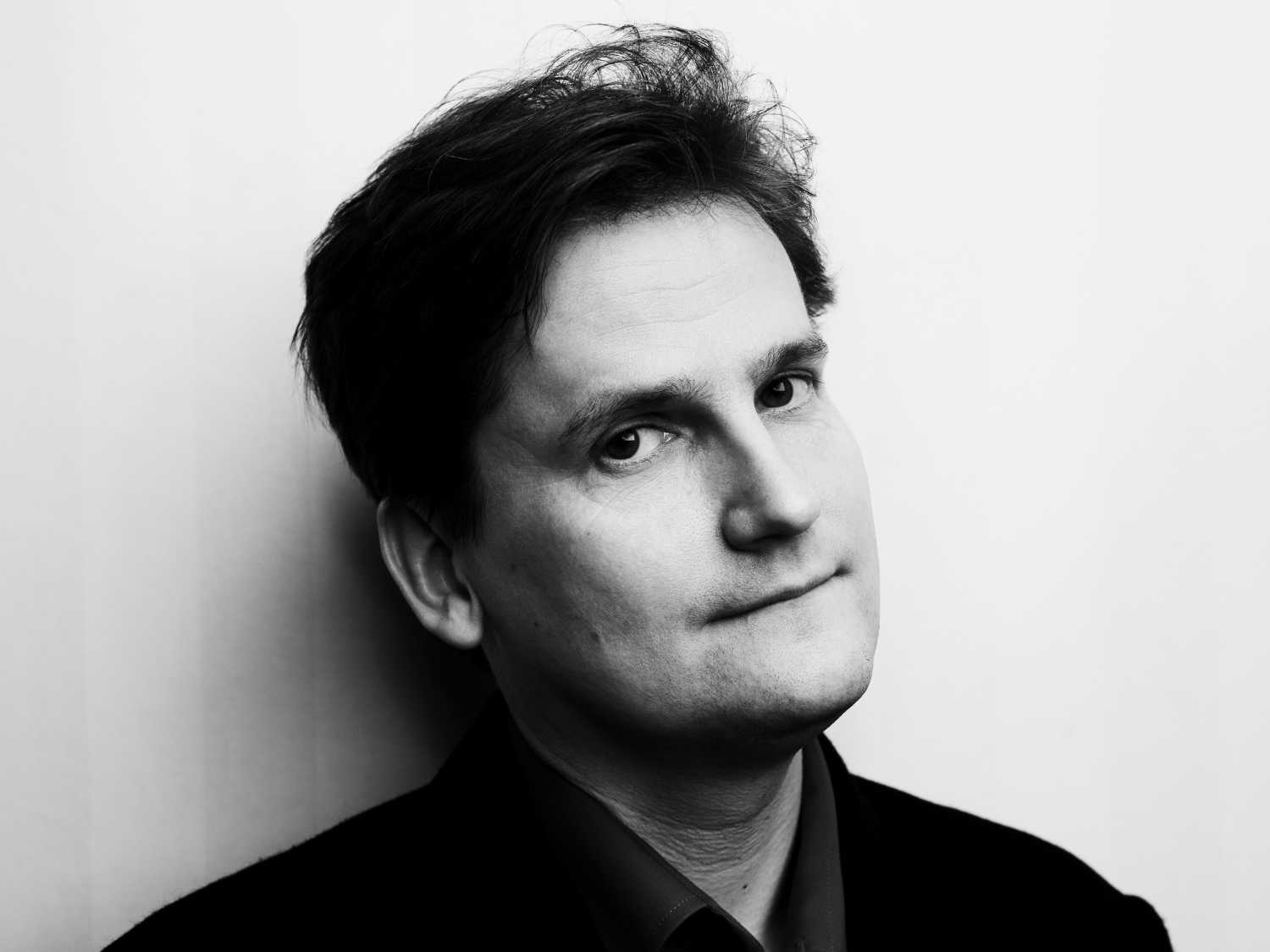 Anna Clyne: This Midnight Hour (2015)
Bohuslav Martinů: Konzert für Klavier und Orchester Nr. 3 H 316 (1948)
Sergej Rachmaninow: Symphonie Nr. 3 a-Moll (1935-1936)
A melancholy motto circling between three notes opens Sergei Rachmaninoff's 3rd Symphony. It opens a cosmos of passions with rapturous melodicism, rhythmic caprices and dark abysses, as if it were the intimate evocation of a world of yesterday that perhaps never existed in this way, but for which the longing is all the stronger. Rachmaninoff sat between all the stools: a Russian immigrant in the USA, an American in his old homeland; as a piano virtuoso, not glamorous, but plagued by stage fright. Shortly after the Second World War, Bohuslav Martinů also still plays - or plays again - with the same late-Romantic pack of cards in his Piano Concerto No. 3, but has also mixed in a few classical jokers. On 10 March 1948, the day of Jan Masaryk's unexplained death in the wake of the communist takeover in Prague, Martinů completed the concerto - and subsequently abandoned his plan to return to his old homeland. Two little-known works to be rediscovered, pleaded for by the Finn Olli Mustonen on the piano and the Hong Kong-born conductor Elim Chan on the podium of the Vienna RSO.